MSPCA-Angell offers pet owners tips for upcoming warmer weather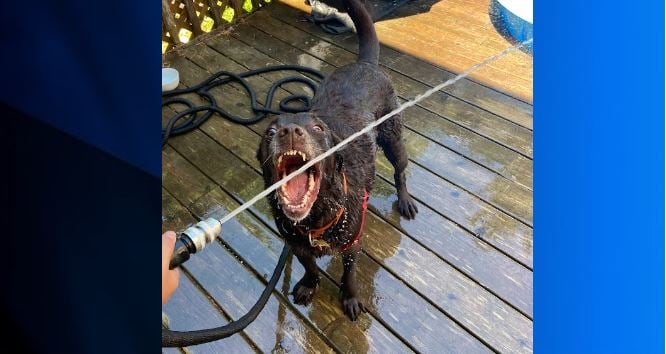 BOSTON, Mass. (WLNE) — The MSPCA-Angell offered tips to pet owners on how to keep your furry-friend happy and healthy in the heat.
Officials said New Englanders in particular can experience the culture-shift when the weather starts to warm up and everyone wants to be outside.
By August, most New England pets are usually acclimated to the heat, but until then, are at a higher risk for heat stroke.
Officials said symptoms of exhaustion and heat can include heavy panting and moving at a slower pace. Dog owners are urged to never ignore these signs and allow their pup to rest.
The MSPCA offered the following heat-safety tips:
Schedule a checkup with your vet. A springtime checkup can reveal any respiratory or heart-related issues that should be addressed before summer months.
Ensure ready access to shade, water and rest, giving pets plenty of time to cool off.
Exercise dogs early in the morning or late in the evening when the temperatures are lover.
Be especially cautious with dogs with short noses like pugs and bulldogs, as they are particularly vulnerable to overheating.