MSPCA caring for two extremely neglected horses
Condition of the horses being called the "worst ever seen"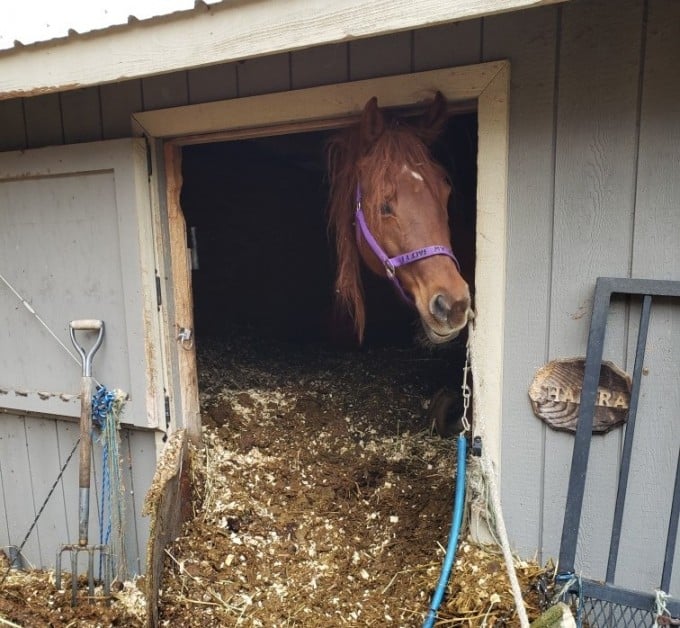 BOSTON, MASS (WLNE) — The MSPCA at Nevins Farm in Methuen is caring for two horses that were found in deplorable conditions at a Ludlow home on February 5th.
The MSPCA says the horses had to be dug out of their stalls because of the manure in which they were standing had been piled so high, that they could not exit the doors.
MSPCA law enforcement and adoption center personnel were able to free the horse after nearly two hours of digging.
Once extracted from their stalls, the horses had plainly visible sores on their backs as a result of standing in piles of manure so high, they were pressed against the building's rafters, according to the MSPCA.
The horses are a 13-year-old Arabian named Shakira and an 11-year-old Quarter Horse/Arabian named Tia, and they were surrendered and immediately transported by way of MSPCA's equine ambulance to Nevins Farm.
Nancy L. Colec of Ludlow was charged with four counts of felony animal cruelty and was arraigned in Palmer District Court on February 24.
Roger Lauze, the equine rescue training manager a Nevins farm, said he hasn't seen neglect at this level in nearly 40 years.
"The hooves on these horses were so overgrown and disfigured that it will take years of farrier work to reshape them- if that's even possible," said Lauze.
Lauze also mentioned that both horses had overgrown teeth, with their hind legs caked in manure.
Tia, the 11-year-old Quarter Horse/Arabian was also underweight, another sign that she had been neglected for a period of time.
Anybody who wishes to contribute towards the rehabilitation of the horses' rehabilitation, may do so by way of the MSPCA at Nevins Farm Ashton's Hope Fund.