MSPCA, NEAS, to launch dog adoption campaign following Fitchburg surrender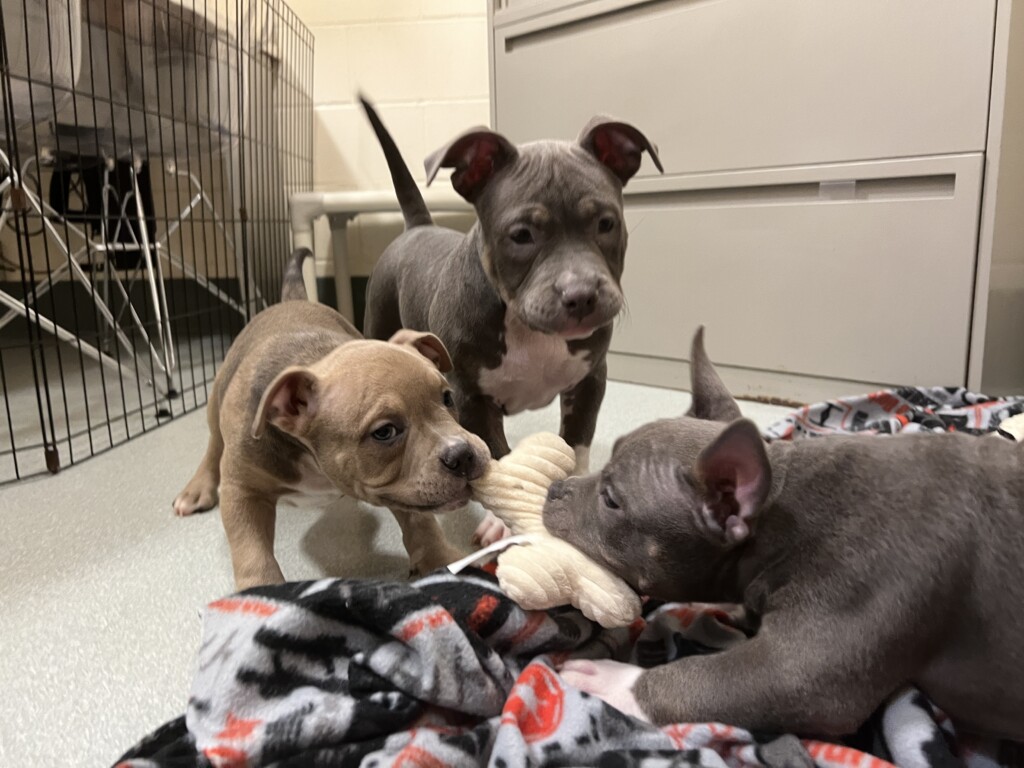 PROVIDENCE, R.I. (WLNE) — MSPCA Angell announced their newest arrivals following a historically large number of surrenders this week.
The group reports 16 American Bull dogs — mostly puppies — were surrendered from a single Fitchburg, M.A. home on Friday, December second.
The MSPCA said the surrender of dogs were followed up with a surrender of 18 horses from an Alford, M.A. home.
Officials for the MSPCA say they are struggling to find adopters for the new arrivals, as they are facing a "historically large population of newly surrendered animals."
To inspire as many adopters as possible at this time of need, the MSPCA and NEAS are kicking off a reduced-fee adoption campaign for all adult dogs.
For the month of December, dogs one year and older will be available for $100, a savings of at least $250 that could be put toward the care of the dog.
The Adoptathon for Adult Dogs will be in effect all month at all MSPCA Adoption Center locations and Northeast Animal Shelter.
For more information, visit the MSPCA Angell webpage here.