MTBA Commuter Rail train collides with vehicle in Massachusetts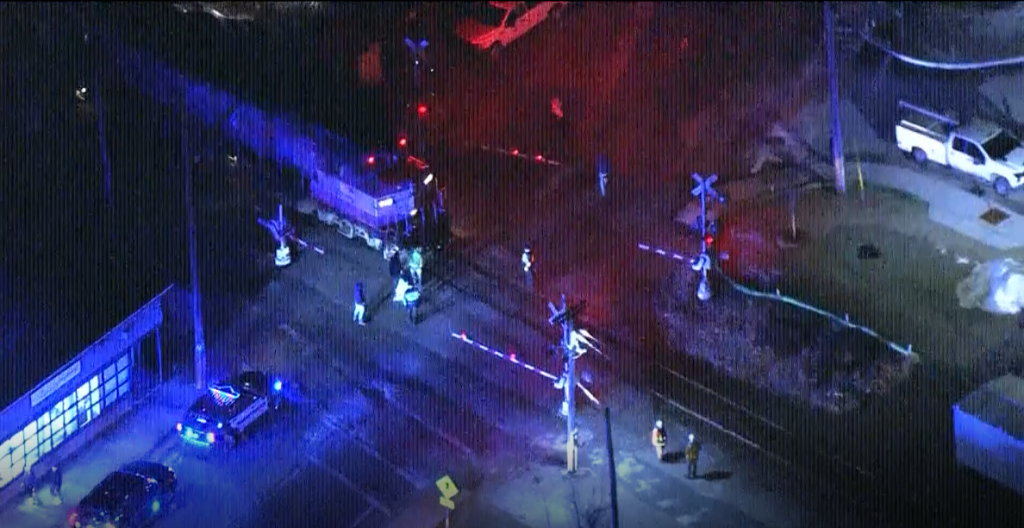 WILMINGTON, Mass. (WLNE)- A collision between an MBTA Commuter Rail train and a vehicle occurred near the North Wilmington MBTA station at 6 p.m.
The train was heading southbound toward North Station at the time of the crash.
Images from the scene showed the vehicle pushed down the tracks after the collision with the train.
Passengers on the train talked with news crews on scene explaining that they did not feel the impact of the collision, but, "All of a sudden, the train came to a sudden stop, the lights went off. We were told to wait there."
MTBA confirmed on their Twitter account that the Haverhill Line trains will be "experience significant delays in both directions due to police activity near North Wilmington."
WCVB contributed to information in this article.