MTM drivers protest pay cuts at House Oversight hearing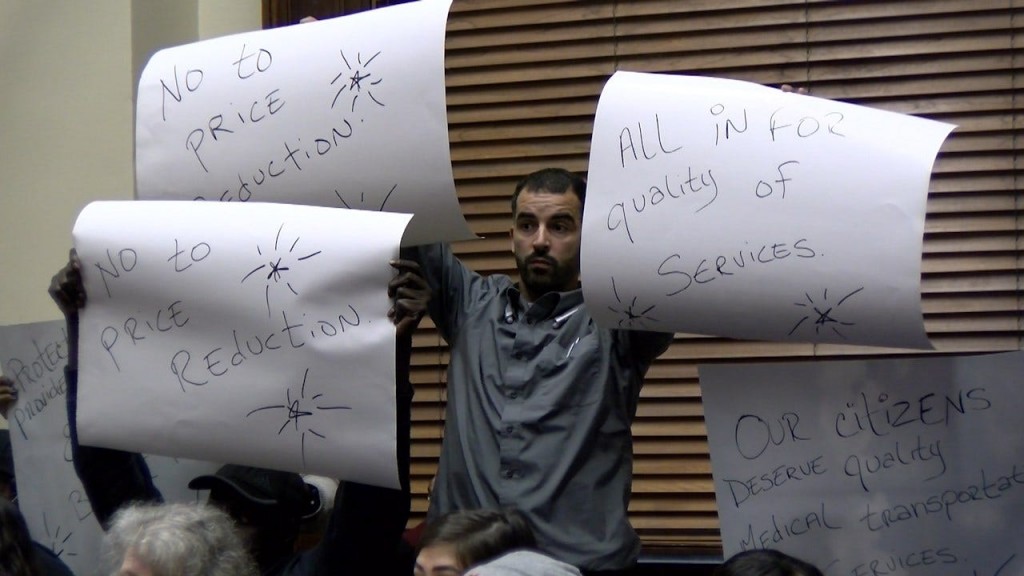 By: Ellie Romano
Email: ERomano@ABC6.com
Twitter: @ERomanoABC6
PROVIDENCE, R.I. (WLNE)- Representatives from MTM, the state's non-medical transport provider, appeared before the House Oversight Committee again on Wednesday night.
The company launched in Rhode Island in January and had major issues right away. 11 months later, problems are still plaguing the company.
Many riders complain drivers show up late or not at all, causing them to miss their medical appointments.
In January, 2,000 missed rides were reported according to EOHHS. Now, the number is around 500.
"One of my residents was left at the North Providence Senior Center never to be picked up," said Gina Collins, the residential service coordinator at Centredale Manor in North Providence.
At the House Oversight hearing, representatives from EOHHS said MTM's services are improving. They reported there's an 80% decrease in the number of complaints the company has received. In January, there were more than 1,000 complaints. In September, about 200 were reported.
"That is very significant progress and puts MTM in a spot where they're meeting contractual expectations," said Patrick Tigue with EOHHS.
But new complaints against MTM are surfacing, this time from the drivers. They claim MTM wants to pay them less.
"We were brought in and essentially told you have to lower your rates or you're not getting any trips," said Angela McPherson, the general manager of Orange Cab, one of the companies subcontracted by MTM.
Her company did not agree to a price reduction and since then McPherson claims Orange Cab has been blacklisted by MTM.
"There are many days that we have no trips at all," said McPherson.
Representatives with MTM said they are in the process of renegotiating contracts with drivers and that they are obligated to prioritize drivers who offer the lowest rates.
Several drivers protested the negotiations at Wednesday's House Oversight hearing. They held signs that read "no to price reduction" and "protect providers, protect patients."
The chair of the House Oversight Committee, Patricia Serpa, took the drivers' side.
"Many of them can't accept lower rates because they have to pay their drivers, pay for fuel, pay for licensing and frankly make a profit," said Serpa.
The payment negotiations come as MTM officials revealed the company is not making a profit.
"Our trip costs are exceeding our revenue," said Paul Hynes with MTM. "When more members are utilizing the service, the higher transportation costs. We have found more members are using the service than anticipated."
Chairwoman Serpa said it may be time for the state to end its 3-year contract with MTM.
"I don't want to be dealing with these complaints for another 3 years," said Serpa.
© WLNE-TV / ABC6 2019