Much Need Rainfall Mid-Week
Foggy Tonight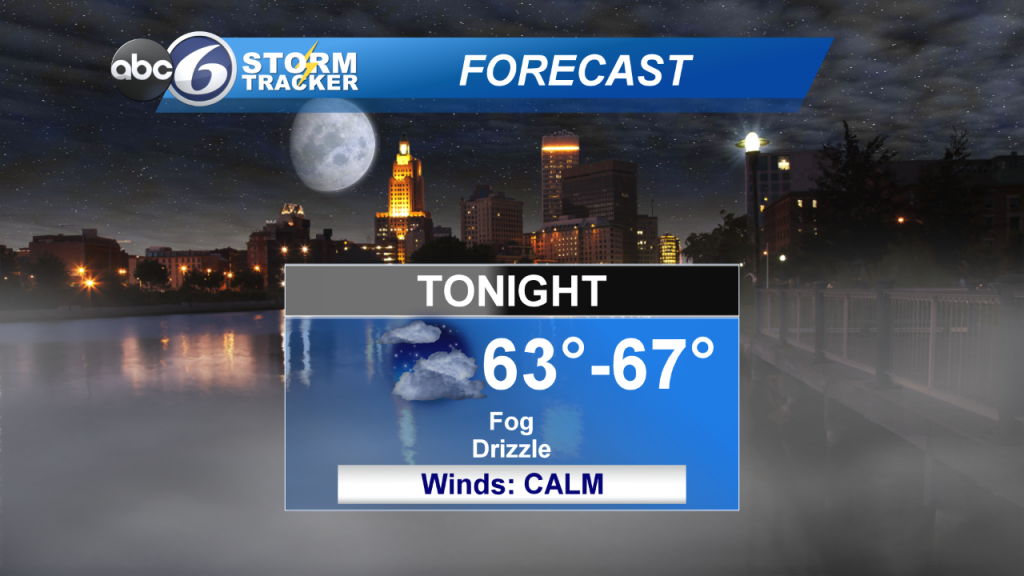 After some rainfall for parts of the area today, mainly just foggy overnight with some drizzle. Very humid. Mid 60s.
Tuesday, mostly cloudy, foggy and humid. A few spot showers for the afternoon, otherwise rainfall mainly West of our area during the day. Mid to upper 70s. Tuesday night, rain likely after midnight. Increasing winds with gusts to 30 MPH. Mid to upper 60s.
Wednesday, rain likely and breezy. Gusts to 35 MPH. Another humid day with temps in the 70s. Wednesday night, one more push of rain with temps in the upper 60s.
Thursday, a mainly sunny and breezy day. Around 70°. Thursday night, diminishing winds with partly cloudy skies. Low 50s.
Friday, partly sunny with a few showers late in the day. A cooler and less humid day with temps in the mid 60s. Friday night, a few showers. Around 50°.
At this time, the weekend looks to be sunny and cool for both days. High temps in the 60s, overnight lows in the 40s. (A few upper 30s possible for rural locations Saturday night)
Monday, partly sunny with a chance of rain late-day. Upper 60s.
ABC6 Stormtracker, Jeff Desnoyers
Email: jdesnoyers@abc6.com