Multiple businesses damaged by fire in Pawtucket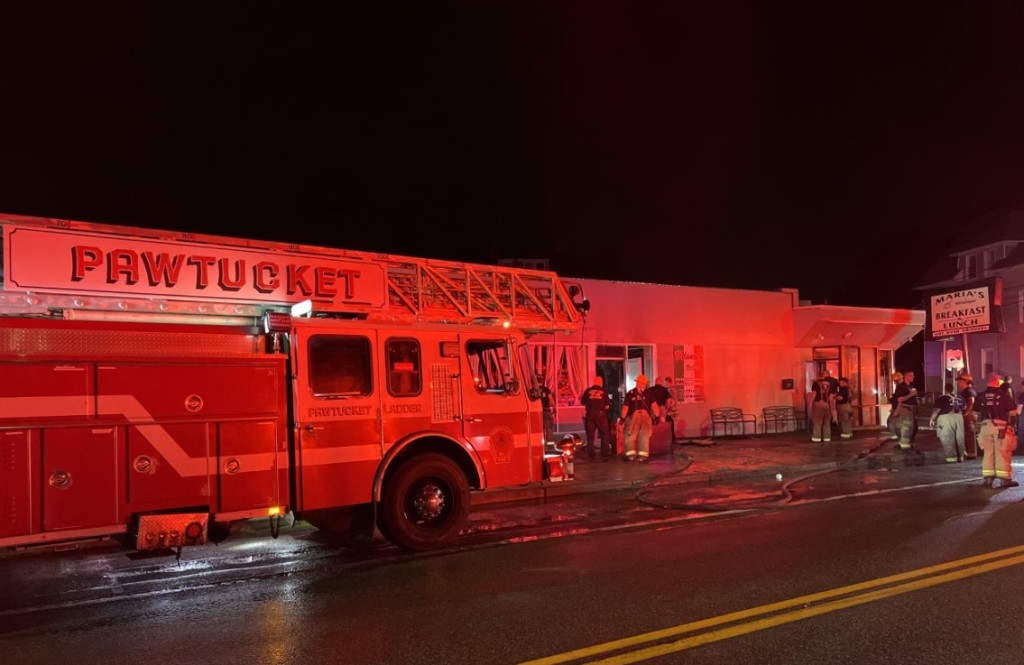 PAWTUCKET, R.I. (WLNE) — Multiple businesses in a Pawtucket shopping plaza were damaged by a fire late Tuesday night.
Crews responded at about 10 p.m. to the plaza on Smithfield Avenue, and quickly attacked the fire.
The four businesses — Maria's Breakfast & Lunch, Nana's Market, Helaney's Bakery and Star Cutz — share a common attic area which caused damage throughout the building, according to Battalion Chief Dave Cairrao.
Cairrao said the fire was mostly located in the bakery, while the neighboring businesses suffered extensive smoke and water damage.
All businesses were vacant at the time and there were no injuries, Cairrao added.
The cause of the fire remains under investigation.