Multiple homes scorched in Scituate 5-alarm fire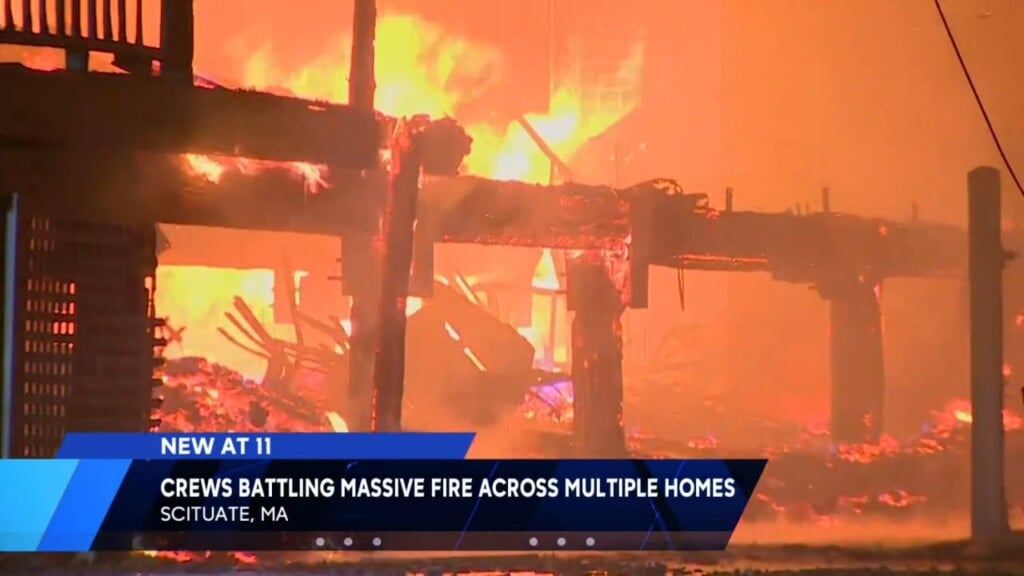 SCITUATE, Mass. (WLNE) — Multiple homes were levelled after a five-alarm-fire ripped through a beachside neighborhood Friday night.
Video obtained by ABC6 News from one Neil Murphy shows the blaze and emergency lights in the distance.
According to first responders, just before 9 p.m. Friday night, the fire began in a Glades Road home and quickly spread to multiple homes.
They said it took eight neighboring communities to come together and extinguish the blaze.
Officials further stated the plume of smoke could be seen stretching into Marshfield, even getting picked up on some radars.
Fire officials confirmed three homes were a total loss, two other have significant damage
No injuries were reported and all the homes were safely evacuated, fire officials said.
The cause of the fire remains under investigation.