Multiple trailer trucks catch fire in Pawtucket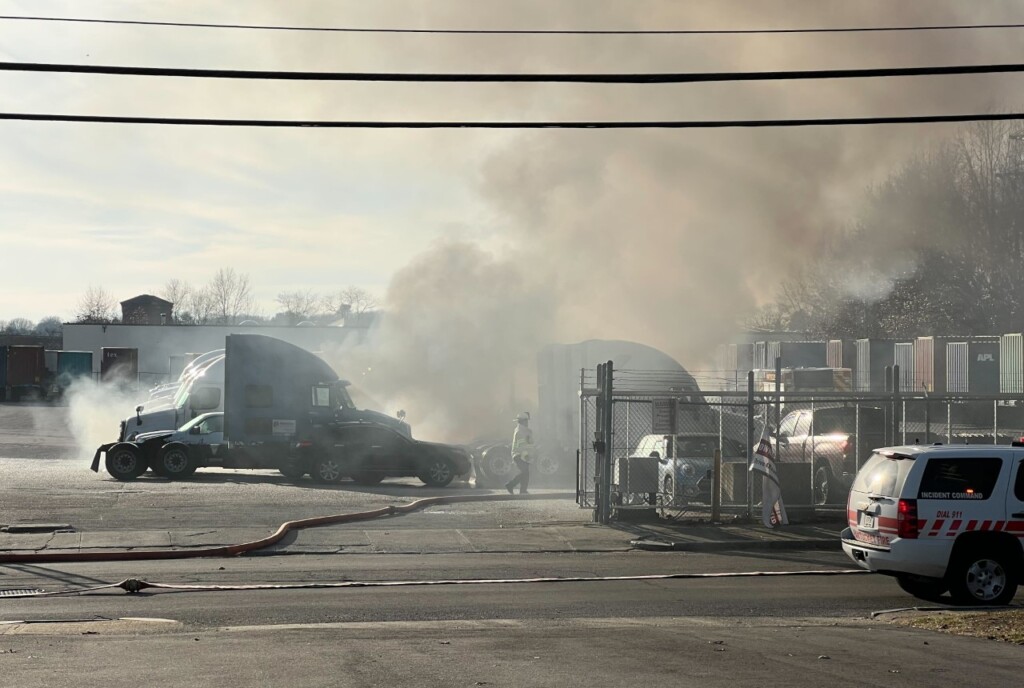 PAWTUCKET, R.I. (WLNE) — Multiple trailer trucks caught on fire in Pawtucket Thursday afternoon.
The fire happened at about 2 p.m. Prospect Street
Smoke could be seen from Interstate 95 through Providence and Pawtucket.
The Pawtucket Fire Department said the case is being handed to the Rhode Island Fire Marshal for further investigation.