Multiple units report to house fire in Mansfield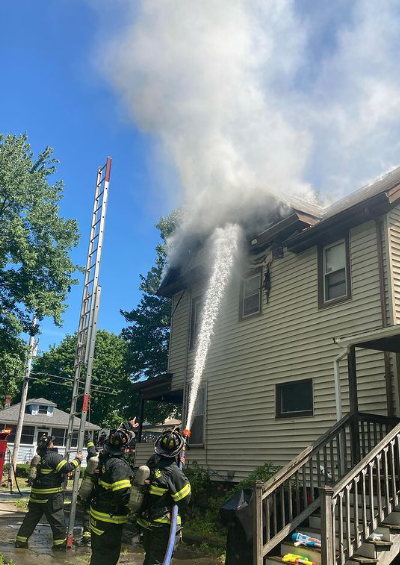 MANSFIELD, Mass. (WLNE) — The Foxborough Professional Firefighters Local 2252 helped Mansfield firefighters put out a house fire on Saturday morning.
The fire happened in Mansfield on Eddy Street.
According to Foxboro's Instagram page, the fire began at the third floor attic. To put it out, they made an attack line up a tiny stairwell to stop the heavy fire.
Foxborough fire officials said that as the temperature continues to rise this summer, more incidents like this can occur.
"As the summer progresses, these types of incidents put an extreme amount of physical demand and stress on our members working to protect life and property," the post read.
Everyone escaped the house safely.