Murder Suspect Tracked Down by Rhode Island and Massachusetts Fugitive Task Forces
Police said they received information leading them to believe that a Texas murder suspect had been hiding out in Rhode Island. They eventually caught him in Massachusetts.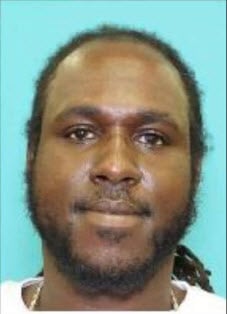 Providence, RI (WLNE) – Police believe a murder suspect might have been hiding in Rhode Island and Massachusetts for up to six months before being caught on Tuesday.
40-year-old Eugene Reid has been wanted on a murder charge out of Texas since May. Police said Reid shot and killed a man at a home in Corpus Christi on May 13, 2021.
After the shooting, police received information indicating that Reid left Texas and was hiding out in Rhode Island. Deputy U.S. Marshals and State Troopers from Rhode Island conducted an in-depth, months-long investigation, which ultimately led them to an address in Waltham, MA.
On Tuesday, members of the Rhode Island Violent Fugitive Task Force, the Massachusetts Fugitive Task Force, Massachusetts State Police and Waltham Police Department tracked Reid down at that address. Reid was taken into custody.
Reid will eventually be returned to Texas.
According to a news release, the Rhode Island Violent Fugitive Task Force is run by the U.S. Marshals and Rhode Island State Police. The task force also includes officers from Warwick, Cranston, Middletown, Pawtucket, Portsmouth and Providence. Members of the task force track down and arrest "the most violent and dangerous fugitives".