Mustang Mach-E, Ford's first all-electric vehicle, is full of surprises
This electric pony is an SUV that does 0-60 in under 4 seconds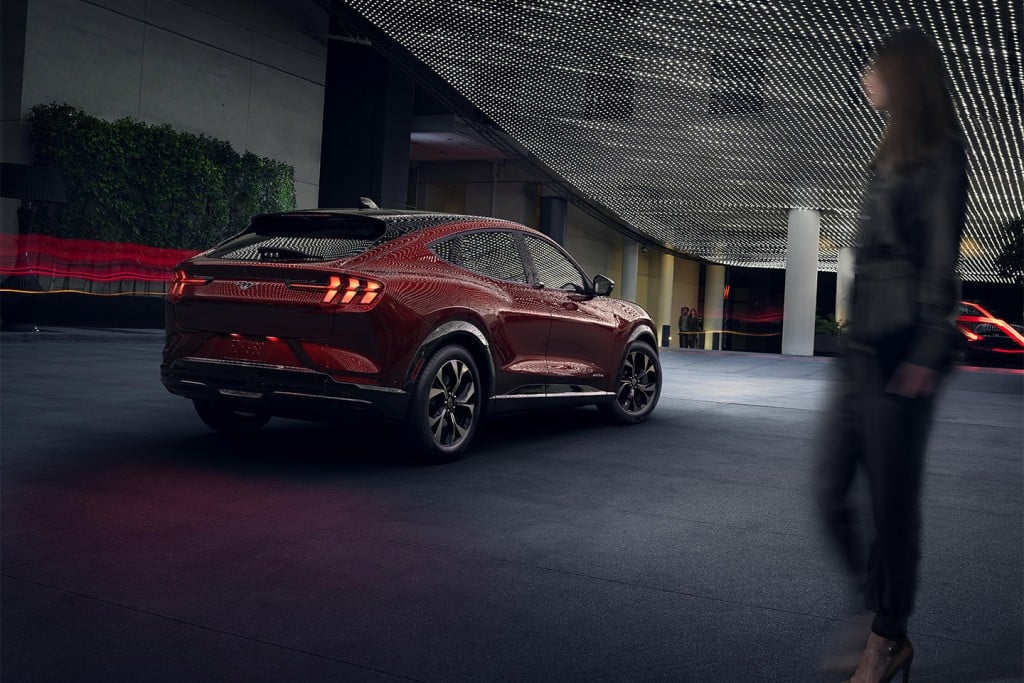 PROVIDENCE, R.I. — When Ford introduced their first entry into the electric vehicle market last year, it was full of surprises.  Perhaps the biggest of which was that this all-electric SUV will be wearing a Mustang badge.  That's right, all the heritage and history of the world's first pony car will usher in another new era at Ford.
---
Photo Gallery – The 2021 Ford Mustang Mach-E:
---
The Mustang brand, which is older than Elon Musk, has evolved through six generations since Lee Iacocca first launched the original Mustang in 1965 (technically 1964 1/2 for you petrolhead purists).  Now Ford will expand the Mustang line-up in 2021 with the all-electric Mustang Mach-E SUV.  The Mach-E will stand tall next to three more traditional, gasoline-powered Mustang models, including the Sports Coupe, Convertible, and Special Edition.  Mustang Mach-E has an EPA-estimated range of 300 miles with the available extended range battery and rear-wheel drive.
On Monday, Ford rolled out the Mach-E GT Performance Edition, which delivers more torque, grip, and better handling than the base model by drawing more power from its battery pack.  The GT Performance Edition is targeting an EPA-estimated range of 235 miles and 0-60 in the mid-3-second range, which is comparable to a Porsche 911 GTS.
The Mustang Mach-E has a starting price at around $43,000 which drops below $36,000 after an EV tax credit.  That's slightly lower than Tesla's Model Y and significantly less than the $79,900 Tesla Model X.
POLL: