Mysterious runestone to be displayed to public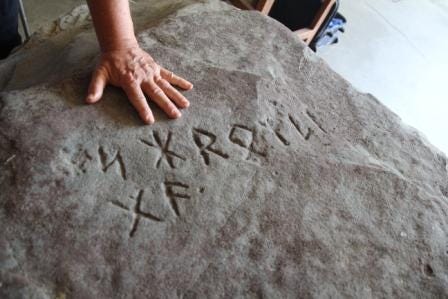 The Associated Press
twitter: @mattblanchette
A 6-ton boulder with unexplained carvings that was mysteriously removed from the water off North Kingstown two years ago is going on public display.
The boulder, known as the Narragansett runestone or Quidnessett Rock, will be put on display in Updike Park in Wickford village in mid-September.
The markings resemble ancient Norse runes, and their origin is a mystery. Some claim it shows evidence that Vikings visited the area, but that has never been proven.
The boulder was brought to the University of Rhode Island last year for study.
Scott Wolter, who hosts the show "America Unearthed" on the H2 cable network, is scheduled to make a presentation about the rock to the North Kingstown town council on Tuesday.
(C) WLNE-TV 2014