NAACP calling for action to stop violent crime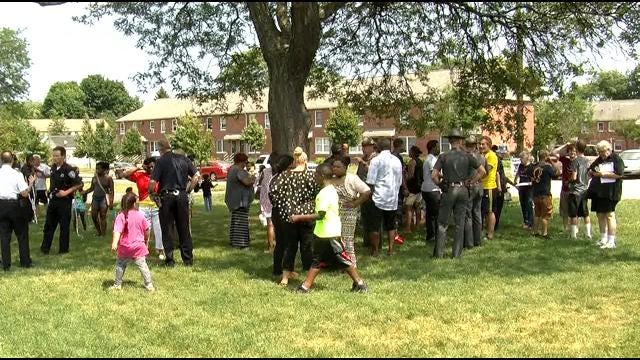 By Dana Griffin
@DanaRgriffin
PROVIDENCE, RI- Local groups including the NAACP are calling for action in Providence after a wave of targeted shootings– including one in the Chad Brown neighborhood last Tuesday that injured five people.
NAACP President, Jim Vincent said, "They're spraying bullets in crowds which means that the whole community is held hostage because they don't know if they're gonna be next."
The NAACP's five–point proposal calls for investing 15% of the Google settlement funds in urban areas to provide youth and ex–offender programs, and establishing a community liaison with street credibility to work out disputes that often turn deadly.
"I'll wait to see exactly what they're requesting but I want to invite them to be part of our board that we do every Tuesday," said Mayor Angel Taveras.
Although open to suggestion, Taveras says the city has an extensive list of activities for youth. The Governor's Work Force Board services nearly 1,000 kids and is providing $1.5 million this year.
According to the FBI, Providence violent crimes have decreased by 45–percent since 1991.
Providence Public Safety Commissioner, Steven Paré said, "If we knew one thing that resulted in such a drop, we would be deploying that strategy all the time. It's a complicated issue."
Commissioner Paré says partnering with the Institute for the Study and Practice of Non–Violence has helped prevent some gang–related crime.
"It's good that crime isn't as high as the 80's or 90's, but we still have violent crime here in the city. We still have too many guns and access to guns in our community and we're working very hard, each and every week to see how we can prevent that," said Paré.
Police recently took five illegal guns off the street and have stepped up patrols in the Chad Brown area.
©2014 ABC6/WLNE-TV. All Rights Reserved.