Nancy Pelosi names David Cicilline as an Impeachment Manager
"It is their constitutional and patriotic duty to present the case for the President's impeachment and removal.  They will do so guided by their great love of country, determination to protect our democracy and loyalty to our oath to the Constitution.  Our Managers will honor their duty to defend democracy For The People with great solemnity, prayerfulness and urgency."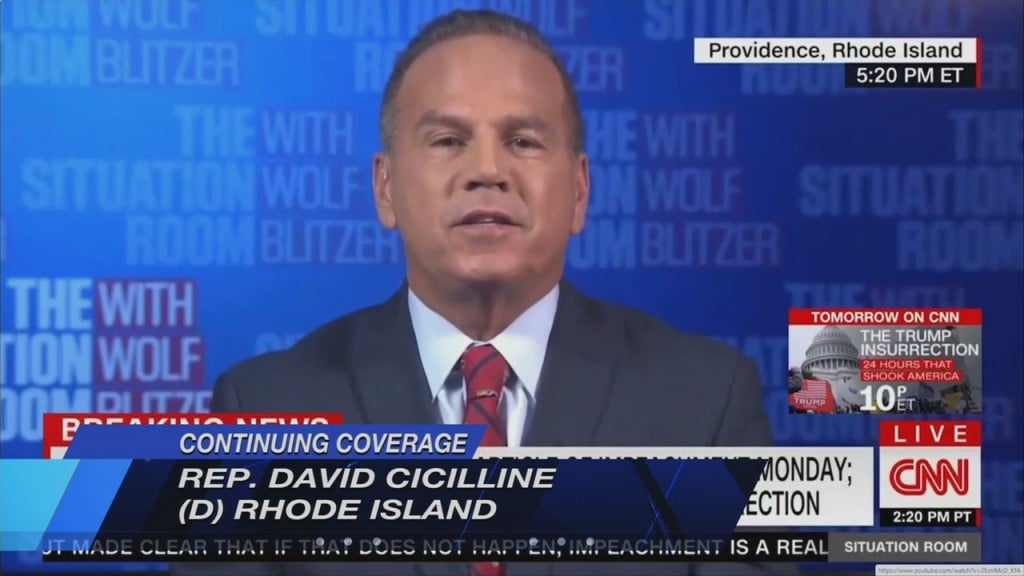 WASHINGTON, D.C. (WLNE) – Speaker Nancy Pelosi named Rhode Island Congressman, David Cicilline, one of nine Impeachment Managers on Tuesday.
A release noted that Congressman Cicilline is a member of the Judiciary Committee, where he has been serving as Chair of the Subcommittee on Antitrust, Commerical and Administrative Law.
Additionally, Cicilline serves on the Foreign Affairs Committee.
Now in his sixth term in Congress, early in his career Cicilline served as a public defender in Washington D.C. He has served two terms as Mayor of Providence and four terms in the Rhode Island House of Representatives.
Other members of Congress named as Impeachment Managers include Raskin, DeGette, Castro, Swalwell, Lieu, Plaskett, Neguse, and Dean.
"Tonight, I have the solemn privilege of naming the Managers of the impeachment trial of Donald Trump," said Speaker Nancy Pelosi.  "It is their constitutional and patriotic duty to present the case for the President's impeachment and removal.  They will do so guided by their great love of country, determination to protect our democracy and loyalty to our oath to the Constitution.  Our Managers will honor their duty to defend democracy For The People with great solemnity, prayerfulness and urgency."