Narragansett Indian Tribe standoff ends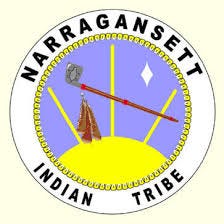 By Bianca Buono
bbuono@abc6.com
@BBuonoABC6
The fight over the Narragansett tribal headquarters is over. Occupiers had locked themselves inside of the administration building in Charlestown for a week, but came to a resolution late Monday night.
"These are internal, sovereign issues. We simply wanted to mediate a peaceful resolution to get people out of the building," said Charlestown Police Chief Jeffrey Allen.
Last week, several tribal members occupied the administration building and refused to leave while an opposing group waited outside. The two groups are arguing over Chief Sachem Matthew Thomas's leadership.
"There was a real fear on both sides that some violence might break out," said PJ Fox of the Providence Nonviolence Institute.
Charlestown police officers are in a unique situation. They're the only department in the state who has to deal with tribal sovereignty. The administration building that was occupied is tribal property, but the land it sits on is owned by the Town of Charlestown.
"We do not have the luxury to put our arms up and simply state that we're not going to get involved," said Allen.
Police thought outside the box and reached out to Fox asking him for help.
"I was surprised but I was very honored," said Fox.
After sitting down with representatives from both sides, he was able to help come up with a tentative agreement. Officials are not releasing the terms of that agreement, but say both parties agreed to leave the administration building and the locks have been temporarily changed so nobody can get back inside.
"Both parties really wanted a resolution," Fox said.
On Wednesday, federal mediators are expected to sit down with both sides to try and put and end to the ongoing internal power struggle.
© WLNE-TV 2016