Narragansett man turns himself in after driving 66 mph over the speed limit, causing an accident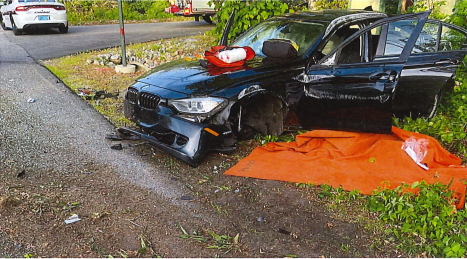 RICHMOND, R.I. (WLNE)- A Narragansett man turned himself into Richmond police after causing a serious accident last week.
Zachary Natalizia, 24, caused a crash around 500 Kingstown Road at about 6 a.m. on June 13, when he tried to pass on the opposite side of the road.
Police say that Natalizia was driving 101 mph in an area with a 35 mph speed limit.
He turned himself into police on June 18 and was charged with driving to endanger with physical injury resulting.
Natalizia will be in court on September 23.