Narragansett Principal gets new kidney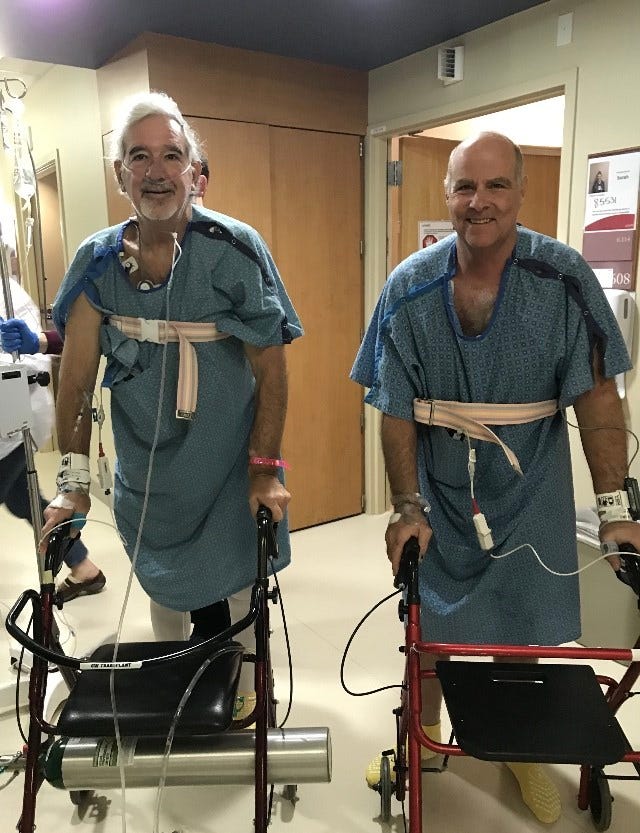 E–mail: Mrandall@abc6.com
Twitter: @MRandallABC6
NARRAGANSETT, R.I. (WLNE–TV)— The principal's office is never a place you want to end up, but it's exactly where Dan Warner plans to head as soon as he gets the 'ok' from his medical team.
"I feel wonderful. The doctors are pleased with the progress," he said.
Warner has been at the helm of Narragansett High School for year,s all while battling polycystic kidney disease.
"It's a hereditary disease and they've been monitoring it for the past 20 years," explained Warner. "About two and a half years ago they decided I needed to go on dialysis."
They also began looking for a donor. It was a long shot, but he reached out to an old friend.
"Dan and Dan. I used to live and work out here in Colorado, at the University of Northern Colorado Laboratory School and Dan and I started the same year," said Warner of the man who would end up giving him a kidney.
It turns out Dan Wagner's wife also has polycystic kidney disease. While he wasn't a match for her, he was a match for his former colleague. The life saving operation took place December 10th.
"It's indescribable, really, to think that a part of me is providing life to somebody else," said Wagner.
His selfless act hasn't gone unnoticed. Students and faculty members back home in Rhode Island are now rooting for both men during their three month recovery period.
"Everyone has reached out, you know, checking on my progress. They're very supportive and wondering how I'm doing and they've kind of taken Dan on board too making sure he's doing fine," said Warner.
It'll be hard for Warner to leave Denver given the special bond they've formed, but he's keeping a close eye on mid–March for his likely return to the administration team.
"I have a new lease on life thanks to Dan, and I can't wait to get back," he said.
(C) WLNE–TV 2019