Nathan Carman to testify Thursday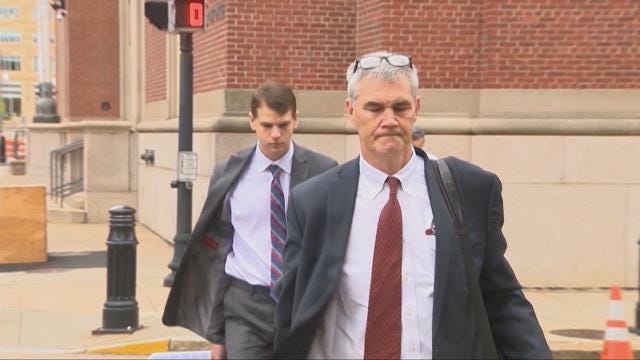 PROVIDENCE, R.I. (WLNE) – On day six of his federal civil trial, Nathan Carman is expected to testify.
Carman is being sued by Boat Owners Association of the United States and National Liability & Fire Insurance, the companies that insured his boat "Chicken Pox", after he filed an $85,000 claim after it sank.
Carman went on a fishing trip with his mother, Linda, in September of 2016 from a marina in Wakefield. The boat sank at sea off of Long Island, and Carman was rescued eight days later off the coast of Martha's Vineyard. His mother was never found and is presumed dead.
On Wednesday in U.S. District Court in Providence, naval architect Eric Greene took the stand and Martha Charlesworth, who works for Boat U.S. as their marine insurance legal counsel.
A description of what happened that day at sea was submitted as evidence Wednesday. The document was given to the insurance companies as part of the claim.
Carman said in the note that the boat sank suddenly and he was in the water holding safety gear.
"I continued to try and locate my mom looking for her and calling out and listening for a reply until dark, then I made myself rest," wrote Carman.
Carman will take the stand Thursday morning.
© WLNE-TV 2019