National Grid going green with school busses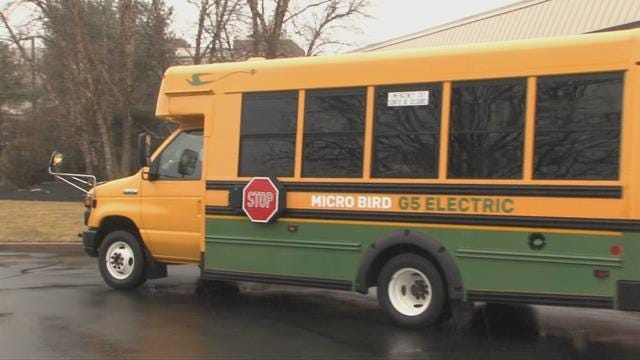 By Josh Faiola
Email: news@abc6.com
Twitter: @ABC6
WARWICK, R.I (WLNE) – National Grid, as part of the Rhode Island League of Cities and Towns annual convention, brought an electric school bus to the Crowne Plaza in Warwick on Thursday.
According to National Grid, there are virtually no emissions, are extremely quiet, and have no need to source fuel, since these buses can be plugged directly into the local power grid.
"The state transportation sector in the state of Rhode Island is about 40% of all greenhouse gases, so obviously transportation plays a big roll in getting cleaner air out there, so electric school buses, providing these alternative modes of transportation help address some of those dirtier sectors, said Ryan Cote of National Grid.
National Grid officials also say they want to help school districts adopt these eco-friendly buses by paying up to 75% of charging equipment costs and helping the school apply for grant funding the upfront costs of the bus.
©WLNE-TV/ABC6 2020