National Grid warns customers about scam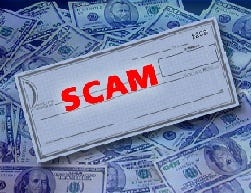 Olivia Cianci
news@abc6.com
National Grid and the Office of the Rhode Island Attorney
General are warning Rhode Islanders about the latest rash of utility bill
scams.
Scammers are calling businesses claiming to be from National
Grid, stating that they have a past due balance and that their utilities will
be turned off if a payment isn't received over the phone.
National Grid is warning Rhode Islanders that although they
do contact customers over the phone regarding past due balances and payment
options, they do not demand direct payment over the phone. Customers must speak
directly to a customer service representative if they wish to arrange a
payment.
If you have given out personal bank account information to
an individual claiming to be from National Grid, please contact National Grid
immediately.
National Grid's Customer
Service Center
can be reached at 1-800-322-3223.