National Guard begins screening visitors at DMV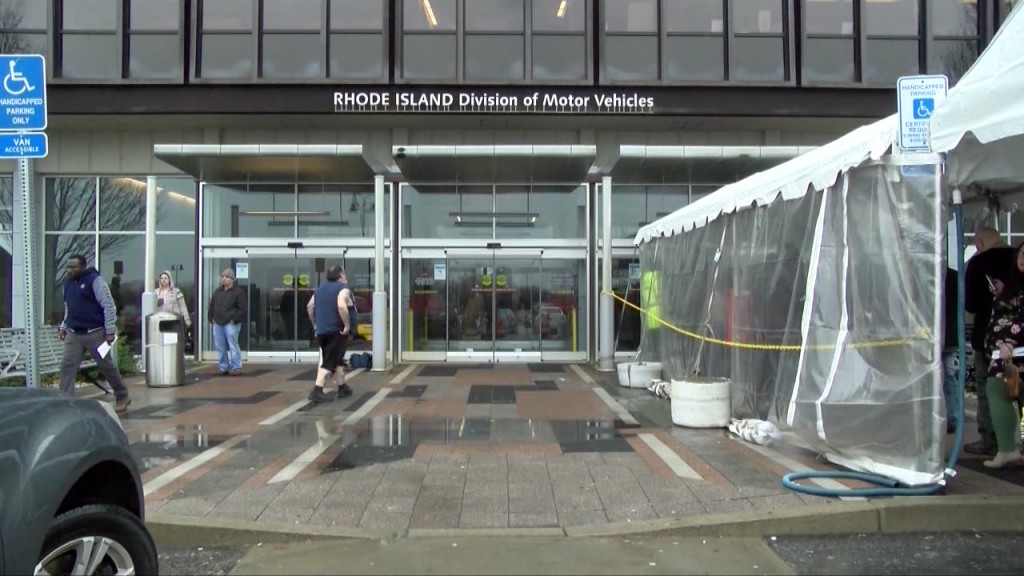 CRANSTON, RI (WLNE) – Members of the Rhode Island National Guard will be verbally screening all DMV visitors for COVID-19 symptoms before they are allowed inside starting Wednesday, according to DMV spokesman Paul Grimaldi.
Grimaldi said they did the screenings Tuesday only for employees, but starting Wednesday they will include members of the public as well.
This step is being taken out of an abundance of caution and there has been no indication that any DMV employee or visitor to its offices has contracted the Coronavirus, according to Grimaldi.
The Rhode Island DMV is only allowing people with a reservation into the building.
The Division of Sheriffs will also assist at some locations with the screening process, Grimaldi said.
Here is what the screening will entail:
Employees and visitors will be asked if they are experiencing any of the following symptoms: cough, fever of 100.4F or greater, shortness of breath/difficulty breathing, chills, runny nose, stuffy nose, and sore throat.
They will also be asked if they have returned from international travel or travel on a cruise ship within the last 14 days

If they have traveled domestically (within the U.S.) or an airline within the last 14 days; and if they have had a known exposure to someone with, or under investigation for, COVID-19.
Grimaldi said those that do arrive should expect their visit to extend a few extra minutes because of the Coronavirus screening process.