National Guard called in to Boston help handle protest turned violent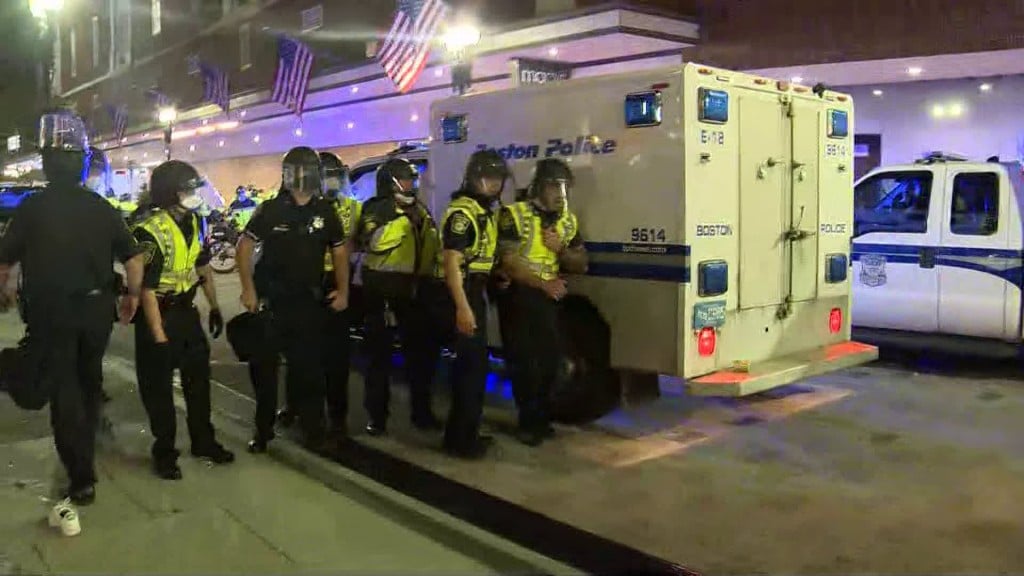 After several hours of peaceful demonstrations in Boston in the wake of the death of George Floyd at the hands of a Minneapolis police officer, escalating protests have the National Guard and Massachusetts State Police stepping in to help Boston police cope with violent crowds.
Cameras on the scene in multiple locations in downtown Boston captured protesters shattering windows and looting businesses, damaging police cruisers, and setting fires.  Police tell ABC affiliate WCVB Newschannel 5 protesters also threw rocks and bricks at officers.  Boston Police used tear gas to disperse crowds.
At about 10PM, during a live report on WCVB, an SUV with smashed windows went through a crowd, appearing to hit several people.
Boston Mayor Marty Walsh took to Twitter, writing, "I want to thank the protestors who exercised their right to free speech effectively and peacefully, making sure everyone hears their message. Tonight's protests were motivated by a righteous desire for equality, justice, and accountability in our country."  He went on to admonish those behind the violence, writing, "I am angered, however, by the people who came into our city and chose to engage in acts of destruction and violence, undermining their message. If we are to achieve change and if we are to lead the change, our efforts must be rooted in peace and regard for our community."