National union leader rallies Providence teachers during state takeover
One of the most powerful union leaders in the country rallied teachers for what could be an intense battle ahead.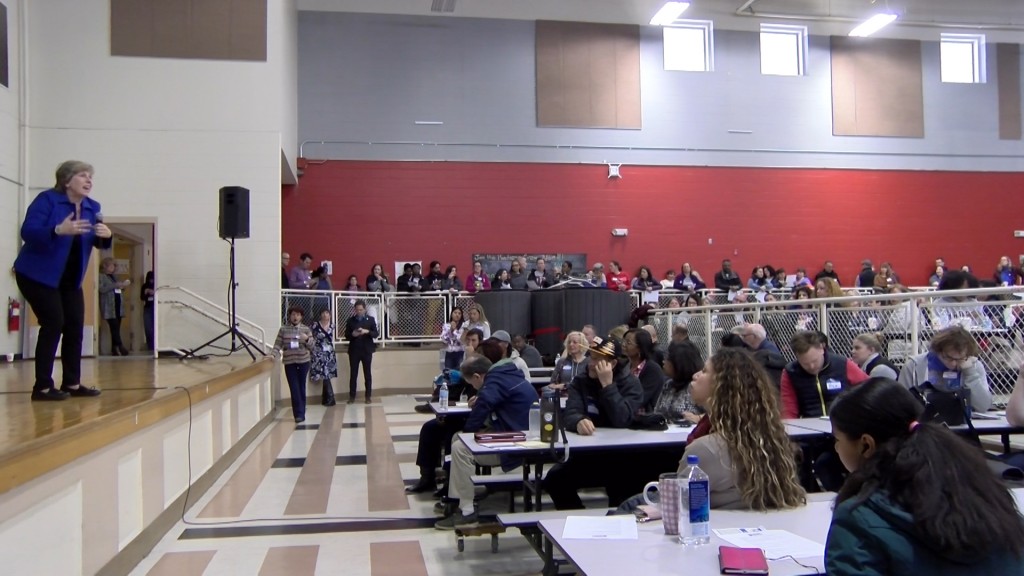 PROVIDENCE, R.I. (WLNE) — American Federation of Teachers President Randi Weingarten was in Providence Saturday to show support for educators gearing up for contract negotiations.
She says after the Johns Hopkins report, teachers have been vilified, and the union contract has been unfairly blamed for the school department's failures.
"It was a multiple page report," Weingarten said. "It had that in one or two pages. And that's become the narrative of the report."
She says she's not a fan of state takeovers, but wants to help reshape Providence Public Schools.
"What I tried to do today was actually change the paradigm," Weingarten said. "Not talk about school takeover, not talk about the commissioner, but talk about bottom up, what's needed, what does a kid see?"
And what kids see is often troubling, according to some parents.
"I was ready to cry — as cliche as it sounds — when I saw the report, and I saw what kids are going through," said parent Beth Levow.
Parents say they should be taken more seriously by the teachers' union.
"I feel that the teachers' contract has some things that really need to be addressed, and it needs to be addressed with parents at the table — not by soliciting at forums like this," Levow said.
Providence Teachers Union President Maribeth Calabro says her members also want collaborative change, but morale is low.
"We have to balance between the urgency of changing and meeting the needs of our students, and changing but also meeting the needs of our educators," she said.
Calabro says the teachers union plans to reconvene next month to start prioritizing their bargaining demands.