National Weather Service issues red flag fire warning for RI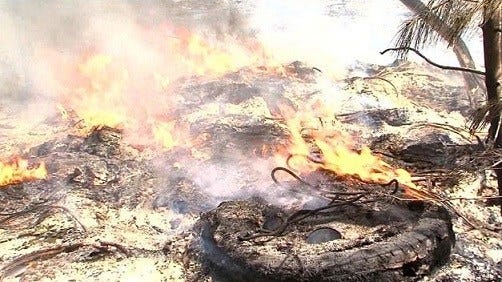 By The Associated Press
PROVIDENCE, R.I. (AP) _ The National Weather Service has issued a red flag warning for most of Rhode Island, meaning there's an increased risk of brush fires.
The warning in effect until 6 p.m. Wednesday was issued because dry weather and gusty winds create "critical fire weather conditions."
These conditions can cause fires to spread rapidly and become difficult to extinguish. Outdoor burning during the warning period is discouraged.
The warning applies to most of the state with the exception of Block Island.
Brush fires in Johnston and Scituate burned for several hours Monday, destroying a total of about 40 acres.
© The Associated Press/WLNE-TV 2015