Nationwide recall for Banana Boat spray sunscreen due to carcinogen benzene detected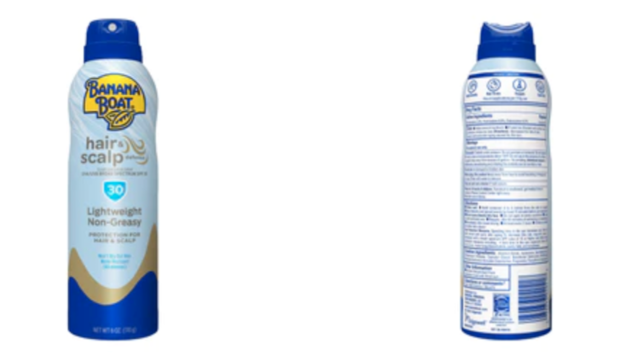 PROVIDENCE, R.I. (WLNE) — A product company issued a nationwide recall Friday for its sunscreen spray bottles.
The Edgewell Personal Care company said three batches of Banana Boat Hair and Scalp sunscreen have levels of benzene detected.
"While benzene is not an ingredient in any Banana Boat products, the review showed that unexpected levels of benzene came from the propellant that sprays the product out of the can," said the company in a statement.
The company also said all other Banana Boat products should continue to be used by consumers as intended.
Benzene is a human carcinogen. Exposure to it can potentially cause cancers such as leukemia and blood cancer of the bone marrow. As well as blood disorders.
If you think you have been exposed to the product, complete a form on the FDA's website.