Nats suspend Papelbon for fight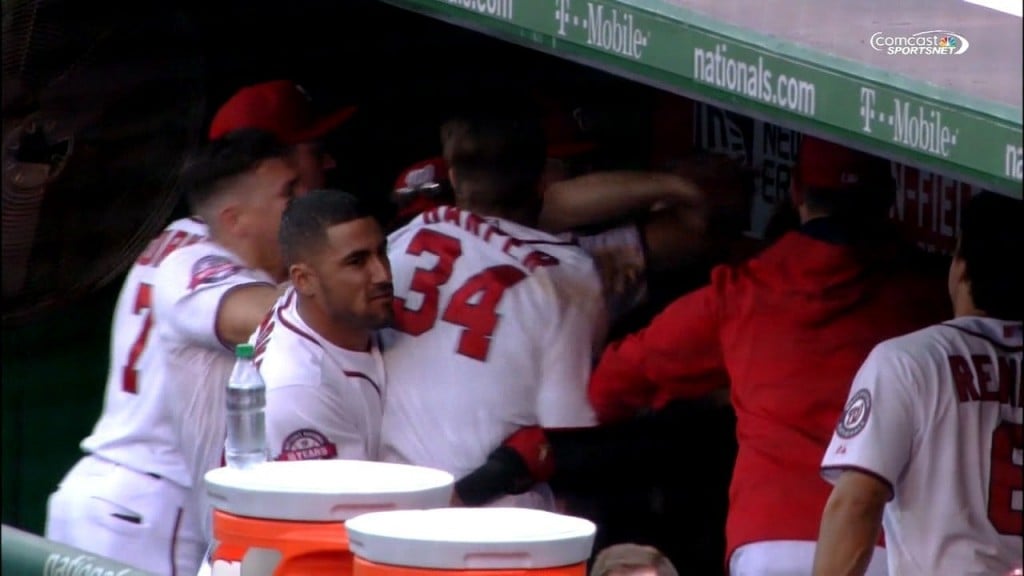 By The Associated Press
news@abc6.com
WASHINGTON (AP) _ The Washington Nationals have suspended closer Jonathan Papelbon for four games without pay for his dugout fight with Bryce Harper. The decision means Papelbon's season is over.
General manager Mike Rizzo said in a statement that Papelbon's actions Sunday in the game against Philadelphia were "not acceptable."
Papelbon also accepted a three-game suspension from Major League Baseball for throwing at Baltimore's Manny Machado. The league suspension will begin Monday against Cincinnati. The suspension from the Nationals will begin Thursday and last the rest of the season.
Nats' manager Matt Williams also says that Harper will sit out tonight's game for his part in the dugout disturbance.
© The Associated Press/WLNE-TV 2015