Naval War College names new president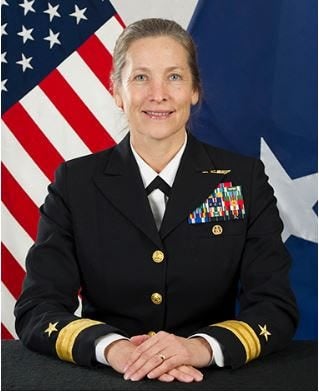 By News Staff
Email: news@abc6.com
Twitter: @ABC6
NEWPORT, R.I. (WLNE) – The United State Naval War College has announced a new president following the reassignment of Rear Admiral Jeffrey Harley.
Secretary of the Navy Richard V. Spencer announced Friday that Rear Admiral Shoshana Chatfield will fill the role, the first woman in history to serve as president of the Naval War College.
Chatfield earned her doctorate in education from the University of San Diego. She is a naval aviator with experience commanding at both the squadron and wing level.
A 30-year veteran of the U.S. Navy, Chatfield served both as a Provincial Reconstruction Team Commander in Afghanistan and as a Joint Region Commander in Guam.
"Rear Admiral Chatfield is a historic choice for the Naval War College," said Spencer. "She is the embodiment of the type of warrior-scholar we need now to lead this storied institution as it educates our next generation of leaders."
Harley was reassigned Monday amid accusations of excessive spending, abuse of hiring authority, and inappropriate behavior.
©WLNE-TV / ABC6 2019