Navy Employee, Contractor Accused of Kickbacks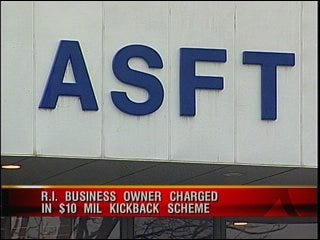 PROVIDENCE, R.I. (AP) – Federal prosecutors in Rhode Island have charged a civilian employee of the Navy and a Navy contractor with a $10 million kickback and bribery scheme.
The U.S. Attorney's office in Rhode Island announced Tuesday that Anjan Dutta-Gupta and Ralph Mariano have been charged.
Dutta-Gupta is founder and president of Roswell, Ga.-based Advanced Solutions For Tomorrow, or ASFT, which has an office in Middletown. Mariano, of Arlington, Va., is a civilian program manager and senior systems engineer for the Naval Sea Systems Command.
Prosecutors say Dutta-Gupta gave about $10 million to Mariano and his relatives and associates in return for Mariano directing contracts to ASFT.
An ASFT executive did not immediately return a phone message seeking comment. A message left for a listing for Mariano was not immediately returned.
Copyright 2011 by The Associated Press. All Rights Reserved.