Navy integrates women aboard fast attack submarines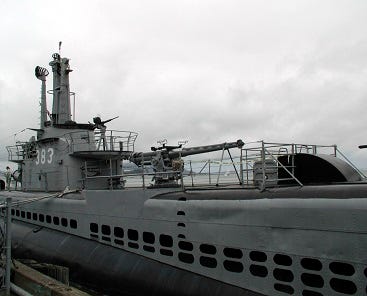 By Alana Cerrone
6 female officers will be the first women aboard two U.S. Navy fast attack 'Virginia-class' submarines in the next couple of years.
The Navy announced Tuesday that the USS Virginia and USS Minnesota will be integrated no later than the year 2015.
This comes as the next step in fully integrating women into the submarine force. Secretary of the Navy Ray Mabus said, "There are many extremely talented and capable women with a desire to succeed in this field and the submarine force will be stronger because of their efforts. Our Navy has proven over the years that one of our greatest advantages is our diversity. This is an advantage we should capitalize on across all platforms, including submarines."
The Navy officially changed its policy keeping women from serving on submarines back in April of 2010. Since then, the Navy has integrated 43 women onto six Ohio-class submarines.
Before boarding the Virginia-class submarines, the officers will have to undergo some serious training: nuclear power school, prototype training and the Submarine Officer Basic Course.
© WLNE-TV 2013