NBA's Quinn Cook visits local high school for student-led fundraiser event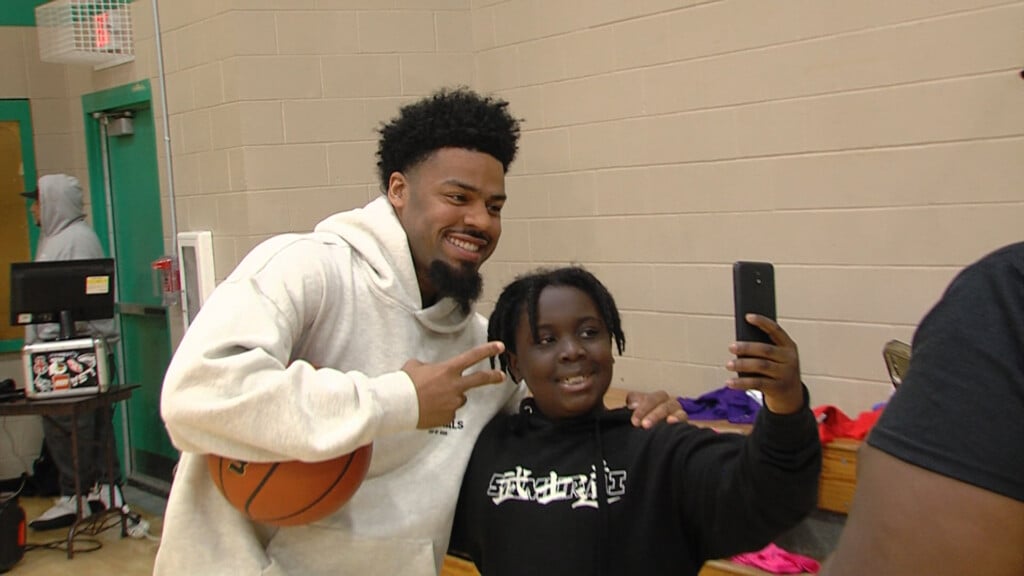 PROVIDENCE, R.I. (WLNE) — Charette Charter High School partnered with the Providence Police department to hold a benefit basketball game.
Students faced off against staff in an effort to support violence prevention.
School officials said the event, hosted by seniors Quintel Washington and Jayden Clement, aimed to bring awareness to gun violence in the Providence community.
The students designed their capstone project to address the issue that has devastated the lives of many Providence families in recent years.
Along with raising awareness, the students brought former-Duke Blue Devils basketball star Quinn Cook to participate.
Cook was a guard for the Blue Devils and concluded his career in the 28th spot for Duke's all-time-scorers list with 1571 points.
He later went on to play for the Zhejiang Lions of the Chinese Basketball Association