NE Tech starts Shipbuilding and Marine Institute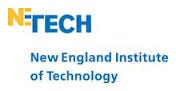 By News Staff,
Rhode Island officially has a new program to help the growing shipbuilding industry.
New England Institute of Technology launched their Shipbuilding Marine and Advanced Manufacturing Institute or Sami Monday morning.
"This is about putting individuals, men and women with skills together with jobs," said Sen. Jack Reed.
The program is designed to help offset the need for skilled workers for the industry.
"There aren't enough employees in these areas at the present time," said NEIT President, Richard Gouse.
The program tailors the training to the needs of companies like General Dyanmics Electric Boat.
"These students are successfully getting through Electric Boat's training programs more quickly than usual so they can move into production sooner and start working on nuclear submarines for the US Navy," said Sean Davies, Facilities Manager, Electric Boat.
The program is funded by a $2.5 million grant from the US Dept. of Labor, the Governor's Workforce Board of Rhode Island and the Rhode Island Foundation.
© WLNE-TV / ABC6