UPDATE: Victim in East Providence Crash Dies of Injuries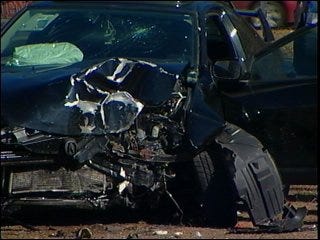 UPDATED: Rhode Island Hospital has confirmed to ABC6 News that the victim in this weekend's crash in East providence has died from his injuries.
The driver, identified as 28 year-old Robert 'Rob' Debonis, was unresponsive at the scene of the accident. Authorities had said Debonis was revived while being taken to RI Hospital.
Hospital officials report Debonis succumbed to his injuries Monday evening.
The accident, which happened Sunday morning around 8:30, caused a portion of Veteran's Memorial Parkway to be blocked off, while crews worked the scene.
The exact cause of the accident remains under investigation.