Nearly 20 people displaced in 2-alarm blaze in New Bedford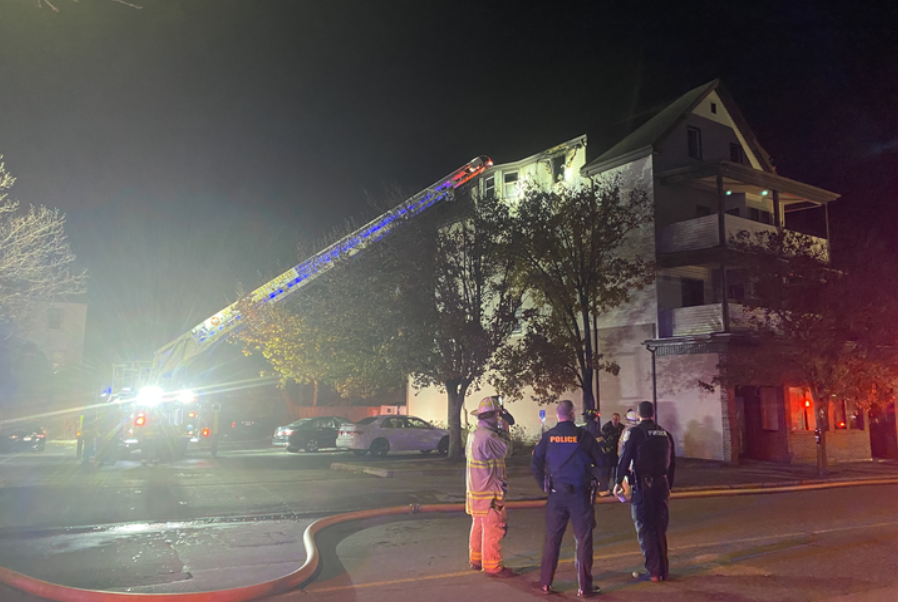 NEW BEDFORD, Mass. (WLNE) — A fire in New Bedford has displaced nearly 20 people Friday evening.
Fire crews responded to a two-alarm fire at a multi-story building on Acushnet Avenue around 4 p.m.
New Bedford Fire Chief Scott Kruger said the building is home to a business on the first floor and apartment units on the remaining levels.
Kruger said fire crews were able to put out the blaze and no injuries were reported, however, the chief said nearly 20 people were displaced.
The chief said this is the fifth fire crews have responded to in the city since Thanksgiving that has resulted in nearly 50 people in total being displaced.
The cause of the fire remains under investigation.