Nearly 200 Rhode Islanders seek help to pay gas & electric bills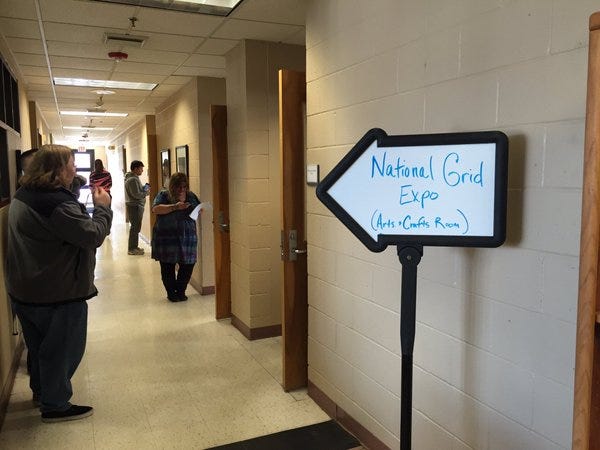 By Bianca Buono
@BBuonoABC6
The longer these winter temperatures stick around, the longer New Englanders have to keep their heat on, and many National Grid customers have fallen behind on their bills.
"It's a feeling of complete dread and like oh my goodness what am I gonna do now?" said Joyce Giarraputo of West Warwick.
Joyce Giarraputo described the feeling of opening up a gas or electric bill that she can't afford.
"You know I want to be a good person and pay what's owed but as I said sometimes things just get to be too much," Giarraputo said.
National Grid knows that many of their customers have trouble paying bills, especially in the winter months, which is why they set up a customer assistance expo to help people like Giarraputo keep the power on.
"We're very concerned about finding ways to help customers either keep their bills at a minimum or if they're still having problems to find a way to budget their payments," said David Graves, a spokesman for National Grid.
"Wages have stagnated. It's one of the real frustrations that I've seen in my time in Congress that wages have not kept up with growing expenses," said Congressman Jim Langevin.
U.S. Congressman Jim Langevin joined the hundreds of Rhode Islanders who need help with their bills.
"People don't realize what's available to them. You know they want to, they have pride and they hold off coming sometimes. But this is a great event to come. You can get face to face with a lot of different agencies," said Stephen Boyle, the President of Cranston Chamber of Commerce.
It was Joyce's first time at one of National Grid's events and she's hoping they continue to help residents struggling with their bills.
"I think they should hold these as often as necessary," said Giarraputo.
National Grid says they plan to schedule more events like this later this year; but if you're unable to make it, you can call them at (800) 322-3223 to receive the same services offered at the expo.
© WLNE-TV 2016