Nearly 6,000 signatures back recall of FR Mayor Correia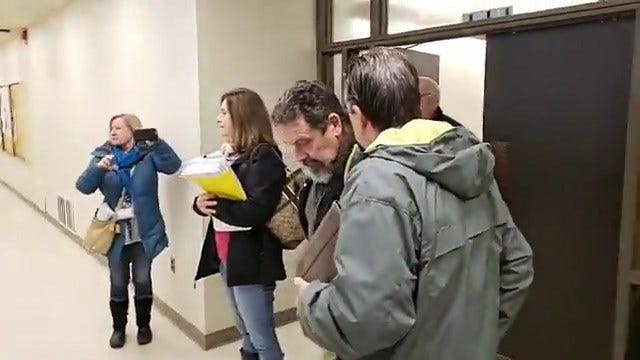 FALL RIVER, Mass. (WLNE) — Leaders of the movement to recall the embattled Fall River mayor, dropped off the last petition signatures at the city clerk's office Friday, as Jasiel Correia's supporters rally around him.
An estimated 5,800 signatures are now in the hands of election of election officials–more than double the amount needed to trigger a recall election.
"We feel confident. We surpassed our goal by a lot," said Erik Tolley, a volunteer with the recall effort.
These names still need to be certified, but volunteers feel bolstered by the support they've seen for ousting the mayor.
"We had a lot of people who elected, who voted for him, who happily signed this recall petition. They feel betrayed," said Joseph Pereira, a spokesperson for those leading the recall effort.
The mayor ignored our questions at a Redevelopment Authority meeting. He's facing federal fraud charges in connection to his Sno Owl app.
Not surprisingly, most of Correia's supporters want nothing to do with a recall election.
"I think it's a waste of time and a waste of money to have the recall. I think w should wait and have the courts do the judging," said Pat Casey, a former Fall River City Councilor.
But at least one man feels it could actually work in the Mayor's favor.
"I'm in favor of the recall because it's the people having the final say. If he wins this recall, we all need to come together and stand by our mayor," said Nelson, one of Correia's supporters who gathered for a rally Friday afternoon.
© WLNE-TV / ABC6 2018