Nearly a dozen middle-schoolers hospitalized after pepper spray deployed by other student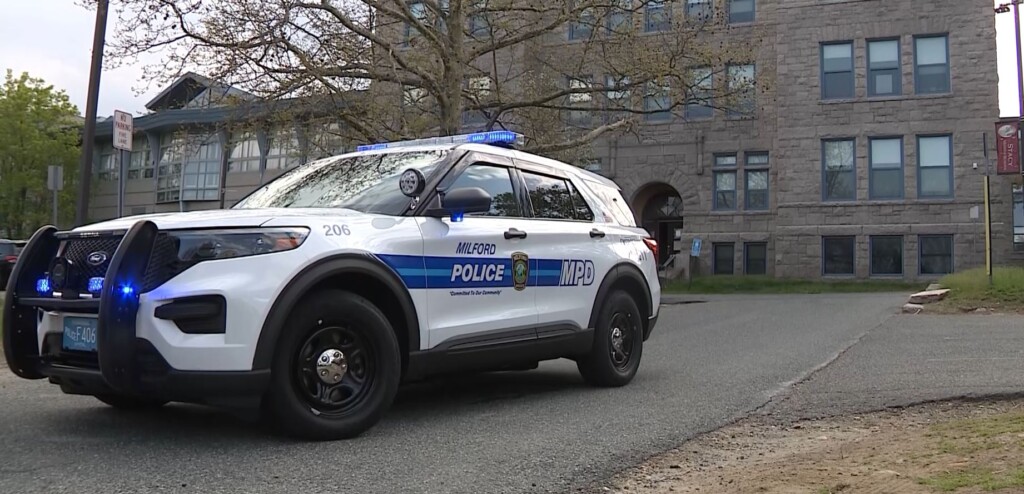 MILFORD, Mass. (WLNE) — A Milford, Massachusetts, middle school was evacuated Wednesday afternoon after a student sprayed pepper spray inside the lobby of the building, the school district told our sister-station WCVB Channel 5.
The incident happened at Stacy Middle School and prompted the Milford police, fire and hazmat crews to respond to the school.
The district said the school was evacuated as a precautionary measure.
First responders set up a triage area outside the school. They assessed as many as 40 students.
Ten students and one staff members who were in the area that was sprayed with pepper spray were brought to the hospital for precautionary measures and to be evaluated, Milford Public Schools said in a statement posted to social media.
Investigators said a seventh-grade boy sprayed pepper spray into a lobby area near the library, causing panic in the halls and prompting the hazmat response and school evacuation.
Police Deputy Chief Robbie Tusino said students' symptoms ranged from respiratory illness to watery eyes and disorientation.
Tusino said police are speaking with the seventh-grader who sprayed the lobby. School officials said that student will face serious consequences pending an investigation.
"Students were not allowed to return to the building to gather their belongings; they will be able to do so tomorrow after the building is cleared," the district wrote.
They expected to release additional information Wednesday evening.