Nearly all indoor venues, weddings, parties allowed to resume with limits in Phase 3
Phase 3 could start as early as July 1.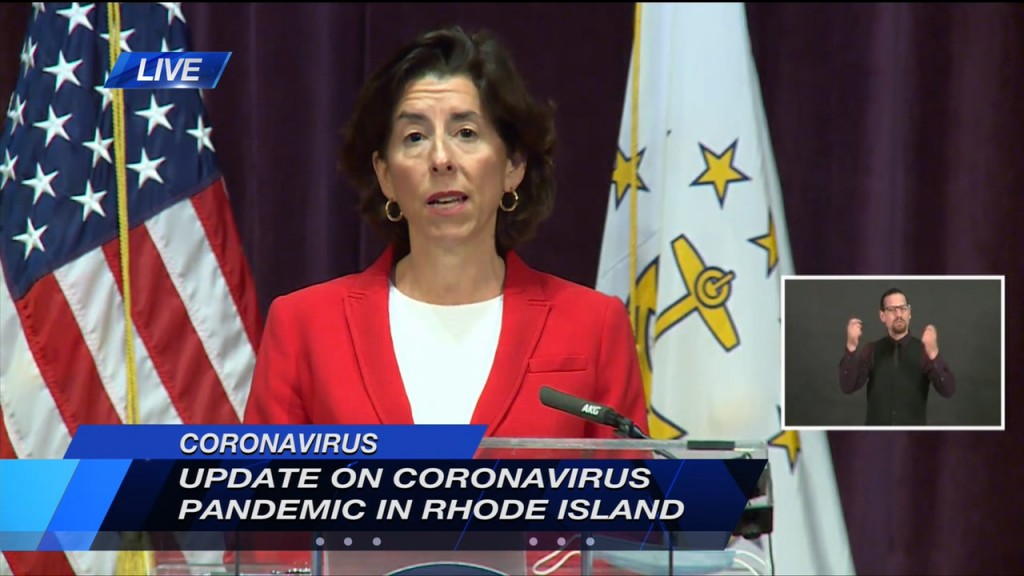 PROVIDENCE, RI (WLNE) – While highlighting the specifics of what phase 3 in reopening will look like in Rhode Island, Gov. Gina Raimondo said on Friday that nearly all indoor venues that were closed in Phase 2 can reopen in Phase 3.
That includes bowling alleys, movie theaters, weddings, and parties. But the amount of people attending must be limited based on guidance from the state.
Raimondo noted that public health guidance like mask-wearing, social distancing, sanitation, and screening must continue in phase 3.
Phase 3 could start as early as July 1, according to the Rhode Island Department of Health.
Places of public interaction and social gatherings can resume if properly limited, based on guidance on reopeningri.com.
The governor noted that increased airflow outside decreases the likelihood of spreading the virus therefor larger gatherings can happen outside more safely if social distance is maintained than if it was inside.
There will be no cap on the number of people in an outdoor setting at one time but the state doesn't recommend going above 250.
However, organized events outdoors can happen with more than 250 people but organizations should contact the state first at 401-521-HELP, Raimondo said.
In phase 3 of reopening there will also be relaxed guidance for summer youth and adult recreational sports.
On the topic of nursing home visitations Raimondo said "hope is on the way."
"The Department of Health is working with nursing homes and assisted living facilities on plans to allow visitation with limits in Phase 3," Raimondo said.
On Friday, Raimondo reinforced her stance on the date of Aug. 31 as being the first day of school for Rhode Island.
"We're going to get there . . . I don't exactly know how," Raimondo said. "We're going to focus on equity."
The governor did say that Elementary and Middle schools will need to have stable groups of 30 or fewer.
In any instance where there is more than one stable group in the same place (ex: auditorium, cafeteria) they have to be 14 feet apart.
More specific guidance for schools reopening on Aug. 31 will be posted on Reopeningri.com at some point on Friday. That guidance will be driven by data and public health guidance, Raimondo said.
When asked if elementary and middle school students will be required to wear masks upon returning to school, the governor said no and called it "impractical."