Neighborhoods Face Fourth Day Without Power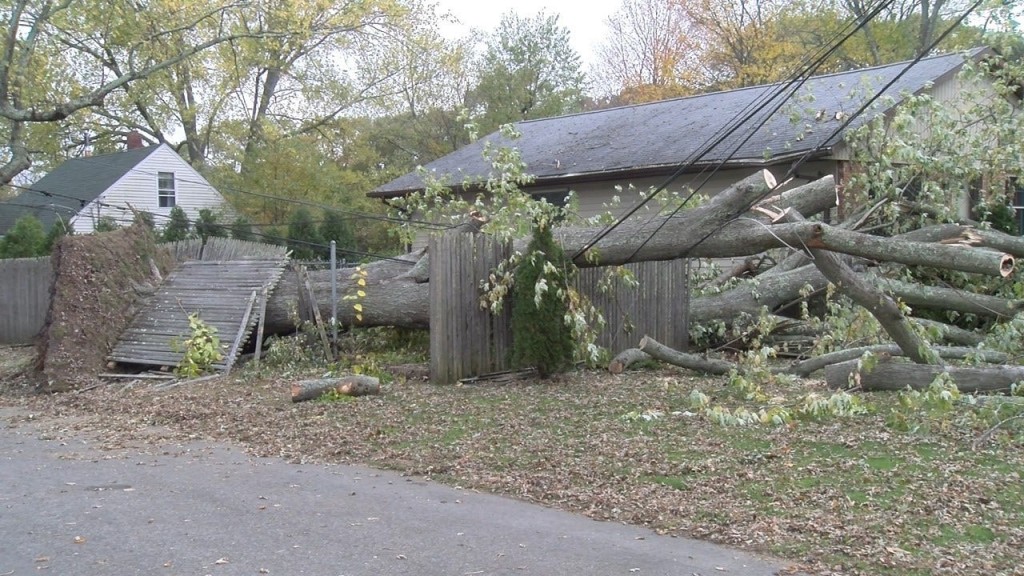 By: Tim Studebaker
Facebook: @TStudebakerABC6
Twitter: @TStudebakerABC6
Email: tstudebaker@abc6.com
WARWICK, R.I. – Thursday marks four days since Sunday night's storm plunged many southern New Englanders into darkness. Some neighborhoods still hadn't gotten their power back, including one in Warwick near West Shore Road. A downed tree remained on power lines in the neighborhood early Thursday afternoon.
Kris Richards was one of those without power on Thursday. Richards says, "The whole neighborhood is not happy about it."
It's an unwelcome disruption to daily life.
Richards says, "I want power back for my kids to watch TV, to have the baby formulas on, and have my tools on, my TVs on, and my phone charged."
Not only does it make daily life more difficult, but for some, having no power is a safety concern.
Sheri Pellegrino also remained without power on Thursday. Pellegrino says, "One of them that lives over there, her mom's disabled, her son's disabled. They can't get in touch with anyone. She would have to run to a fire station to get in contact with someone."
The dangling wires were also nerve-wracking to people who live here.
Myrtle Gardner lives in the same area. Gardner says, "It's been terrible. I have called the electric company. The wires are on the ground. Kids were over here jumping rope with them."
Another frustration, crews were on scene ready to go, but were forced to wait for the go–ahead.
Gardner says, "That's all I'm asking for. Heat and hot water would be good. Take a shower. Wash my hair."
There is some good news. At one point, National Grid estimated that power would be restored to the area by 11:45pm on Thursday. That was updated on Thursday afternoon to 6:00pm.
©WLNE-TV / ABC6 2017