Neighbors celebrate heart transplant recipient's kindergarten graduation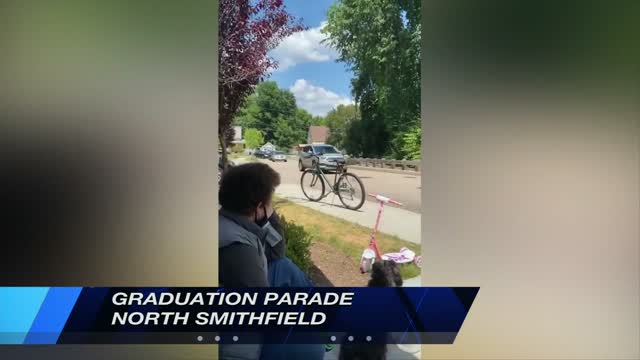 NORTH SMITHFIELD, R.I. (WLNE) – The neighborhood showed up for Tyler after graduating from Kindergarten.
Graduating kindergarten isn't the only milestone he is celebrating. Tyler was born with a heart defect and endured his third open heart surgery to repair his heart defect about a month ago.
Tyler sure is one big fighter, and this is why everyone came out to show their love… even strangers.
The North Smithfield Fire Department lead the way and Tyler even received some presents.
Tyler will turn seven in September.