UPDATE: State Fire Marshal identifies victim in deadly Portsmouth fire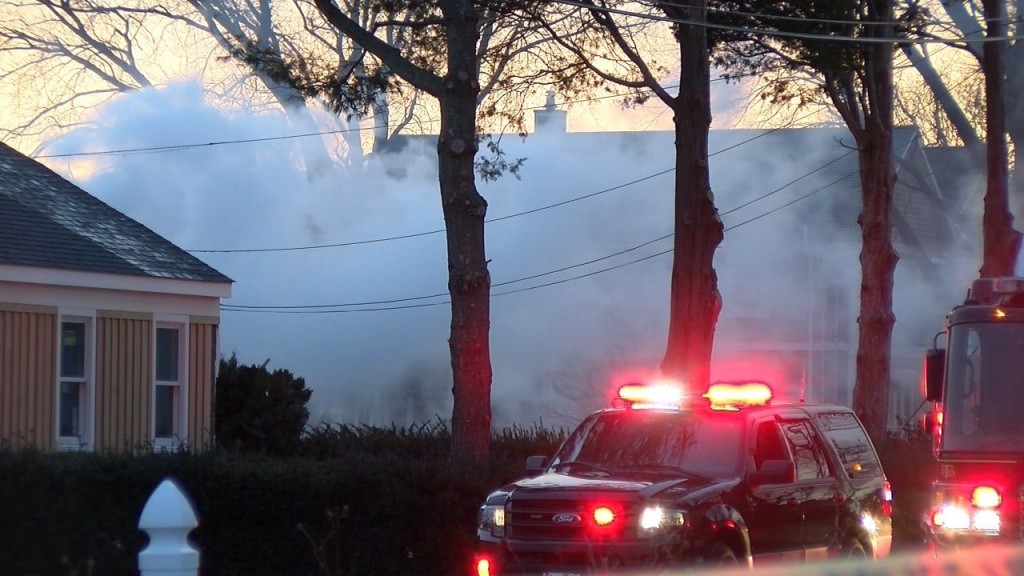 By John Krinjak
Email: jkrinjak@abc6.com
Twitter: @johnkrinjakABC6
Updated by: Rachael Perry and Anthony Vega
PORTSMOUTH, R.I. (WLNE) — The State Fire Marshal has released the identity of the victim in the deadly Portsmouth fire.
According to Chief Deputy John Dean, 76-year-old Richard Kanauss, of Portsmouth, died after a fire consumed three homes on the 100 block of Narragansett Blvd. Wednesday morning.
Neighbors woke up to a frightening scene.
"A big boom, like an explosion, and it woke me up," said neighbor Jane Drapeau.
"It was scary as hell," said neighbor Donald Koch. "Just boom. Like fireworks in the sky."
Propane tanks exploded as the fire spread from one house to another.
"I looked out the window and it was a wall of fire. It was a huge wall of fire, and it's what I describe as fury. It was just fire, and the sound of fire crackling," said Drapeau.
Firefighters from five towns plus the Navy were brought in to battle flames at three waterfront homes.
"Two of them were fully involved in fire, and one of them was just getting going," said Portsmouth Fire Chief Michael Cranson.
"We just stood and watched the flames which was heartbreaking," said neighbor Bill LaPointe.
All three homes were destroyed, and in the rubble of the middle house, a body.
"Good guy. He's the guy who took care of our house when we were away," said Koch.
Neighbors describe the victim as an older man who lived alone with his dog–also presumed dead.
"Kind of an old Yankee who wandered around." said LaPointe. "Did a lot of little stuff, come and visit us, because I've known him for 35-40 years."
Three people made it out safely from a second home.
The third was unoccupied, with the residents in Florida for the winter.
"I''s just like you can't believe it until you've been there. It's like wow," said LaPointe.
"Just a tragedy, though, said Drapeau.
The Fire Marshal told ABC6 that they believe the fire started in the rear of 179 Narragansett Blvd.
© WLNE-TV 2018