Fall River Man Charged in Girlfriends Death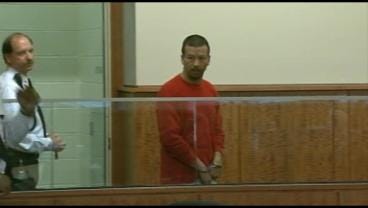 A neighbor said he may have seen what happened right before a man called 9-1-1 to report his girlfriend wasn't breathing.
Neighbor Rich Gilbin says, "I heard screaming from her, which I know her so I looked out the window and I seen him pick her up from the ground and carry her into the house."
Gilbin says he saw 41-year-old Alejandro Delgado get out of his truck and pick up his girlfriend, 28-year-old Reksmey Tieng, and bring her inside.
Fall River Police say they received a 9-1-1 call from Delgado after 10pm saying his girlfriend was not breathing. When Police arrived on scene, they found Tieng lying on the living room floor. Tieng was transported to Charlton Memorial Hospital where she was later pronounced dead.
Delgado was arraigned in Fall River District Court on charges of manslaughter in connection with his girlfriends death. He pled not guilty.
It's still unclear how Tieng died. Prosecutors say Delgado gave police multiple stories of what happened.
Gilbin says he believes Delgado may have been hiding something. Because he says he saw Delgado carry Tieng inside around 5:30pm, but police say they didn't receive a 9-1-1 call until after 10pm.
Neighbor Denise Rich believes Delgado should have gotten a more severe charge.
Rich said, "I can't believe it, this is a nightmare, he should be charged with murder not manslaughter."
Prosecutors did say Tieng had multiple internal injuries, but did not clarify if being hit by the truck caused her death. Prosecutors also said they found drug paraphernalia by the victims bed.
Tieng's body was sent to the medical examiner's office, but a cause of death most likely won't be released until the investigation is over.
Delgado is being held on 100 thousand dollars bail and is expected back in court on March 23rd.