NESN's Don Orsillo to Call Games for the San Diego Padres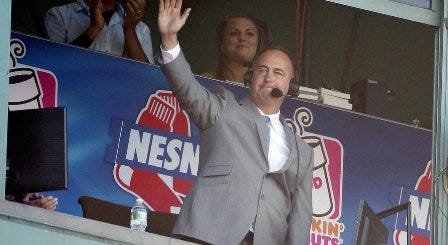 SAN DIEGO (AP) _ Don Orsillo has landed with the San Diego Padres after being ousted as the Boston Red Sox's television play-by-play voice.
The Padres said Thursday that Orsillo has signed a long-term deal and will become the primary television play-by-play broadcaster on FOX Sports San Diego when Dick Enberg retires after next season. Next year, Orsillo will do select games on television and radio.
In Boston, Orsillo wasn't offered a new contract with NESN and is being replaced by Dave O'Brien. Orsillo first broadcast Red Sox games on NESN in 2001 and became the full-time play-by-play man in 2005 when the network acquired rights to all local telecasts.