New allegation against MTM claims medical transport company pressured drivers to break the law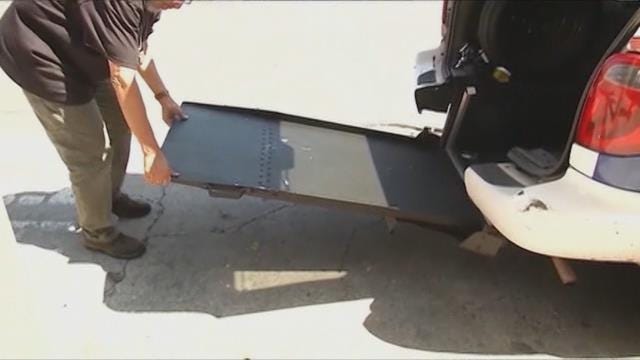 By: Ellie Romano
Email: ERomano@ABC6.com
Twitter: @EromanoABC6
RHODE ISLAND (WLNE) – Problems continue to pile up for Rhode Island's non-emergency medical transport provider MTM.
This week, the company was slapped with a new startling allegation. Legal documents obtained by ABC6 reveal an individual from Newport claimed MTM is pressuring its drivers to sign a contract that would fix their pay at a lower rate. The allegation also claimed MTM is threatening to withhold work from drivers who do not sign a contract.
These types of contracts are illegal, as state law requires drivers to be paid using a taxi meter rate.
"The problems are compounding and they're getting worse," said Patricia Serpa, the chair of the House Oversight Committee.
Serpa is fed up by the constant complaints against MTM.
"These issues should not exist in the first place," said Serpa.
Elderly residents at Centredale Manor in North Providence rely on MTM to get to medical appointments. Many have had frustrating experiences with the transport company.
"Sometimes the drivers don't show up and I can't go to my doctor and my doctor then charges me a fee for not showing up," said Centredale Manor resident John Monti.
"I was at the chiropractor in the of dead winter and was done with my appointment, and the chiropractor was closing and I was outside freezing and MTM still hadn't come!" said Centredale Manor resident Shelly Brown.
The state is 10 months into a three-year, $115 million contract with MTM.
"We cannot let this go on for another 2 ½ years," said Serpa. "If the governor wants to get out of the contract with them, I would say it's just so bad by now, maybe that's the way to cut our losses."
Following this latest allegation, Chairperson Serpa said she is working to schedule a special hearing regarding MTM. She said that hearing will be held before Thanksgiving.
©WLNE-TV/ABC 6 2019