New Bedford announces new mattress recycling program for residents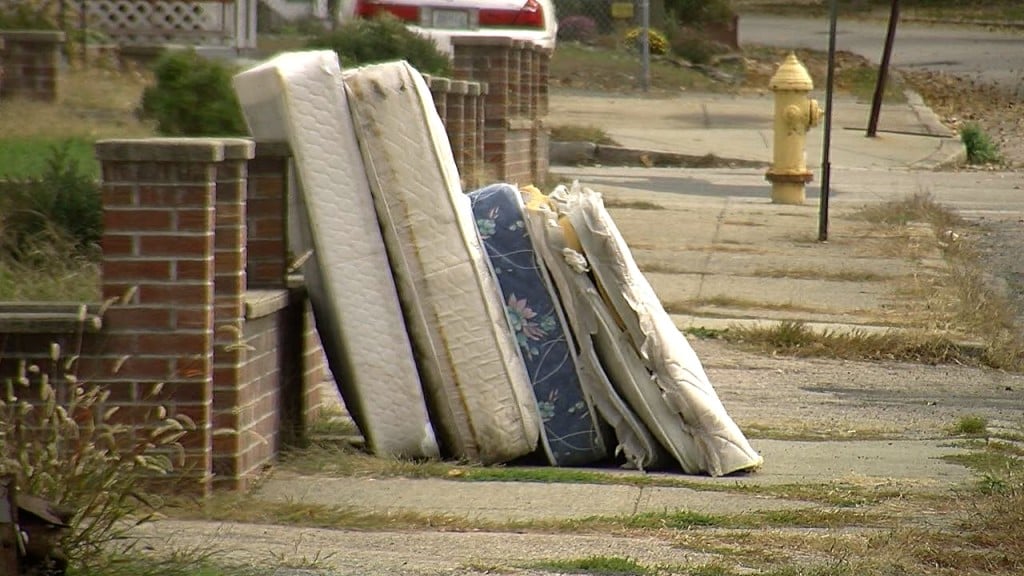 NEW BEDFORD, Mass. (WLNE) — New Bedford residents will be able to recycle their old mattresses and box springs despite Massachusetts' ban on their disposal.
The Massachusetts Department of Environmental Protection announced that residents will be able to schedule mattress removals through the city starting Jan. 1.
According to the Department of Environmental Protection, most of what the common box spring and mattress are made of can be recycled.
The department hopes to reduce the state's overall waste production 30% by 2030 by providing an accessible mode to recycle mattresses that would normally be thrown in with non-recyclable waste.
Many private disposal services charge fees of $20 to $55 for mattress and box spring pick-up, according to the mayor's office.
The city of New Bedford has established a fee of $10 in order to limit the cost to residents.
Residents are advised that there will be a limit of one mattress and one box spring per household, every six months.
For more information on mattress and box spring recycling, visit mass.gov.