New Bedford appoints new Police Chief in wake of Chief Provencher's passing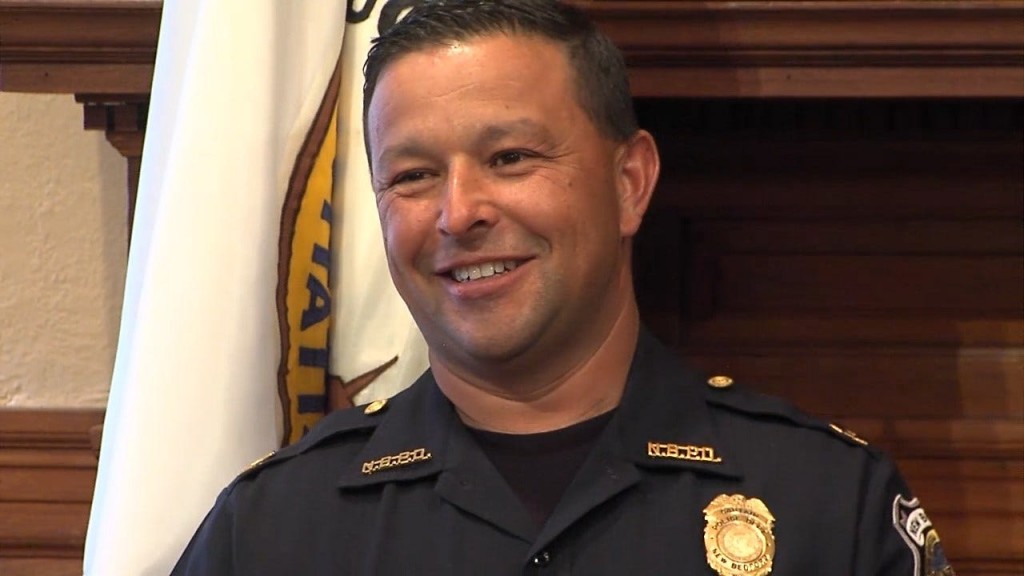 By Alana Cerrone
acerrone@abc6.com
@Alana_Cerrone
New Bedford city officials congratulated their new Chief of Police, 30-year-veteran Captain Joseph Cordeiro.
"I promise to you mayor and to the community…and my fellow brother and sister officers…I will use all my skills that I've honed over the last 30 years to ensure our department continues to move forward."
Mayor Jon Mitchell says Captain Cordeiro demonstrates leadership and a wide range of responsibilities.
"He's been in charge of just about everything in the department at some point…as a downtown division commander…to animal control to traffic to narcotics to organized crime…"
Captain Cordeiro calls New Bedford a city of opportunity. His family moved there from the Azores 50 years ago. But he knows it's not without its fair share of adversity, addressing his plan for community policing.
"When they're out there doing proactive patrol we don't want them just focusing on crime we want them to own those neighborhoods."
He's permanently filling the position that's been vacant since December, when New Bedford Police Chief David Provencher unexpectedly died after serving as chief for 5 years.
Deputy Chief David Lizotte had been serving as Acting Chief in the interim. He plans to retire at the end of this month. Mayor Mitchell appointed Captain Paul Oliveira as the new Deputy Chief. They will both be formally sworn in later this week.
© WLNE-TV 2016