New Bedford building demolished after deadly fire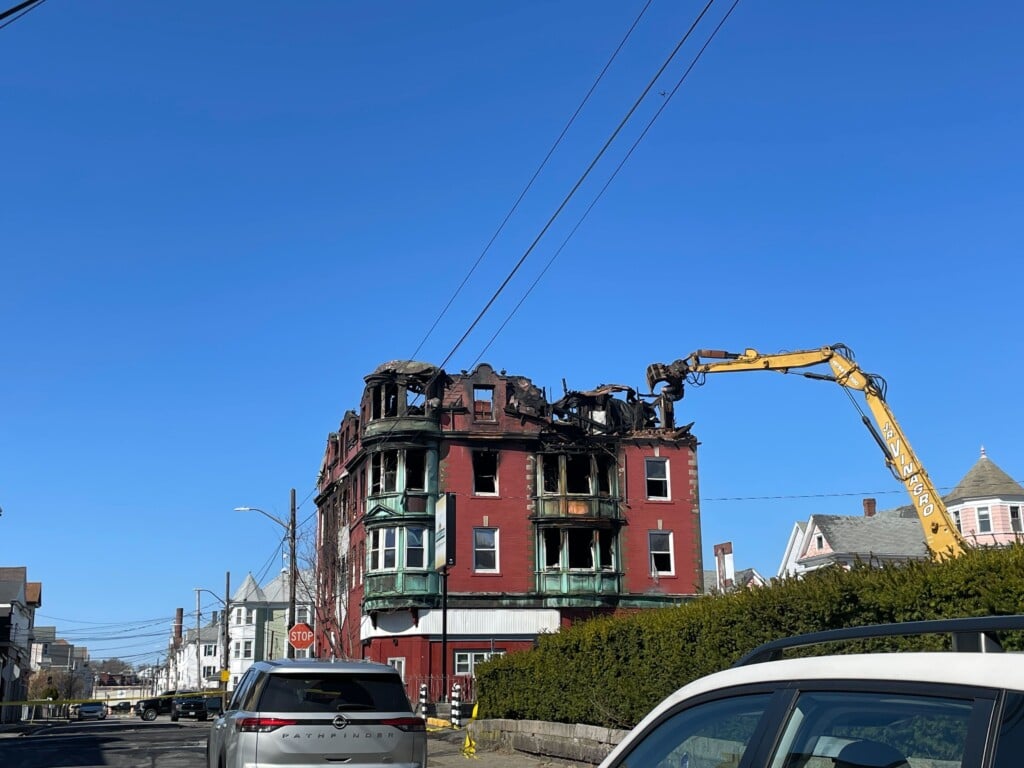 NEW BEDFORD, Mass. (WLNE) — A building in New Bedford was demolished Wednesday morning after a deadly fire.
The fire happened just after 3 p.m. Tuesday on Acushnet Avenue.
New Bedford Fire Chief Scott Kruger said that when they arrived, they encountered heavy flames and immediately made five rescues using ground ladders.
Kruger said 20 firefighters were sent into the four-story building to search for victims. Some, he said, were escaping by hanging out of windows or by jumping.
"The size of this building and the amount of the people, it really is a different magnitude, it's a different scene. We have people that are jumping out of windows and if you're on a ladder, you're operating a ladder, you're going to have to prioritize who am I going to send this letter to first," he said Tuesday.
Kruger said the conditions became bad enough that all firefighters had to evacuate from the building.
The fire killed one man, left two unaccounted for, hospitalized five, and displaced over 20 residents.
The cause of the fire is still under investigation.