New Bedford Buzzing With Activity as Earl Nears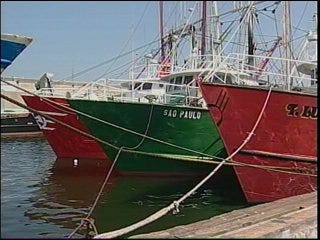 New Bedford is a busy seaport regardless of when you visit, but with Hurricane Earl approaching boaters are scrambling to either pull their craft or seek shelter in the harbor.
The New Bedford/Fairhaven drawbridge is being kept open from noon to 630pm both today and Thursday to allow boaters easier access to the harbor that's protected by a hurricane barrier. Some boaters are opting to pull their boats out of the water, which is keeping crews busy.
ABC6 Reporter Parker Gavigan has the story.