New Bedford charity's food delivery truck vandalized weeks before Thanksgiving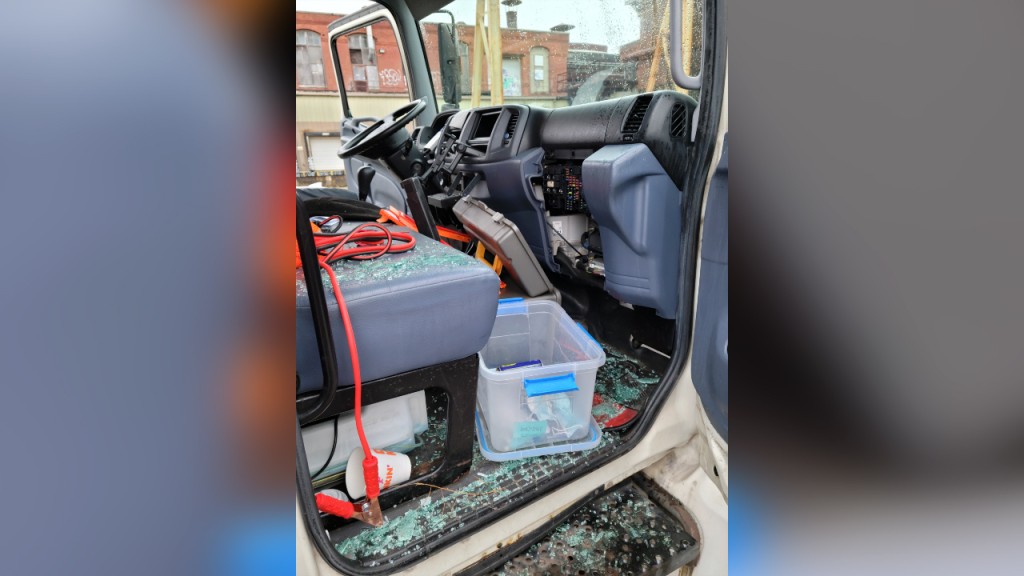 NEW BEDFORD, Mass. (WLNE) — A New Bedford charity providing food to those in need had its food delivery truck vandalized earlier this week, as it gears up for its busiest season.
United Way of Greater New Bedford's food truck as part of its "Hunger Commission" had its windows smashed and tires slashed Tuesday.
Spokesperson for United Way of Greater New Bedford, Victoria Grasela said, "Our team showed up to find our Hunger Commission truck had been vandalized. The driver and passenger side windows had been smashed and the front passenger tire had been slashed."
"Inside the truck, piece of the doors had been broken off, the front cover of the fuse box had been pulled off, and our toolbox was open, and the tools were gone," Grasela added. "Around the outside of the truck, there were nuts, bolts, and other metal pieces that we aren't sure where they came off of."
This month, the charity has over 30 food drives happening to collect Thanksgiving food items.
On Nov. 19, nearly 200 volunteers will package the food into 1,000 Thanksgiving meals. "The truck is vital to this operation," Grasela said.
The truck is used to pick up and deliver food to pantries, shelters, and Council on Aging Centers in the New Bedford area.