New Bedford diner closes its doors after more than 60 years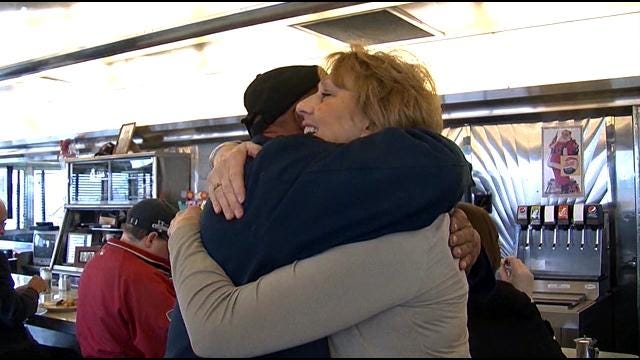 By: Melissa Randall
A popular New Bedford restaurant served up its last meals Monday. After more than 3 decades the owners of the Shamut Diner said good bye to staff and customers.
Regulars piled into the cozy establishment to take photos and to share fond memories of the place many saw as a second home for decades.
"I used to come here with my folks and also when I first got my license I would drive my grandmother here," said Sandie Demoranville of New Bedford.
"I've made a lot of friends here- whether it be customers or people who worked here- always had good times," said Ray Rapoza, a 15 year customer.
The diner has been sitting on the corner of Shawmut Avenue in the city since 1953. Celeste and Phil Paleologos took it over in the early 80's. About a year ago they decided to sell. The couple wants more time their 3 kids and 7 grand children.
"I wanted to spend more time with them, you know, without phone calls saying I need you. Got to do this, got to do that," said Celeste.
The diner will be moved into storage in about a months time. The business is up for sale. The owners want to see it remain in the community.
"That part disappoints me," said Phil. "That locally nobody has stepped forward. I have received a lot of phone calls from outside the state."
Potential buyers from as far as California have expressed interest in having the diner moved there.
But Monday that was the last thing on the Paleologos' minds. Their main focus was on thanking the loyal customers they've made and enjoying one last meal together.
"What do we say? It's just tears. And we'll see each other," said Celeste.
© WLNE-TV 2014
Follow me on Twitter @MelissaARandall